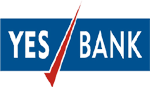 YES Bank has announced the launch of YES FINTECH – a business accelerator program in collaboration with T-Hub – India's fastest growing start-up engine.

The bank has been collaborating with more than 100 Fintech start-ups in the country to provide innovative financial solutions to its Corporate, SME and retail customer base as part of its Alliances, Relationships & Technology (A.R.T) approach to Digitized Banking.
YES FINTECH Accelerator will further augment this approach and help the bank co-create disruptive innovations in the financial inclusion, MSME focused solutions, payments, lending, compliance, risk management, trade finance, capital markets and Forex & Treasury space.
The bank has announced the launch of a unique Customizable Savings Account, which will will also protect the customer from unwarranted charges by eliminating unnecessary account features.
Pralay Mondal, Senior Group President, Retail and Business Banking,YES BANK said," With the launch of our revolutionary 'Customizable Savings Account' we are truly enhancing the customers' banking experience by giving them the Power to Choose. Recently,YES BANK also launched a fully-customizable Current Account for its business customers."