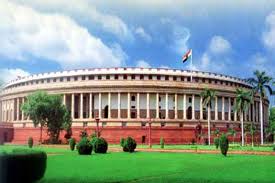 Replacing the Banking Regulation Ordinance, 2017, Lok Sabha has passed the Banking Regulation (Amendment) Bill, 2017.
The Bill reportedly received well support from all the parties indicating the need for the need to curb the menace of non-performing assets (NPAs).
The Bill has authorised the Reserve Bank of India (RBI) to initiate directions to banks for enabling resolution to stressed assets, if necessary, by taking the defaulters to the Bankruptcy Court or using the Insolvency and Bankruptcy Code provisions.
"The missing link in the ordinance was that State Bank and other nationalised banks were not covered in Section 51 of the Banking Regulation Act, which will now come under the legislation," said HR Khan, Former Deputy Governor of RBI .
The Bill is likely to ensure a positive impact on all such cases thatchallenge the bankruptcy proceeding in the higher courts.
 "The message is very clear, the government wants resolution, RBI wants resolution on all these cases. There is a timeline of 6-9 months on banks and promoters to find a resolution by referring these case to NCLT (National Company Law Tribunal)," said RK Bansal, former Executive Director of IDBI Bank .