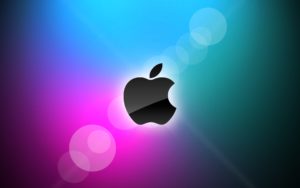 Smartphone giant Apple is all set to launch its payments app in India and most likely to join hands with existing entities in the domain.
Tapping the booming period for digital currency in the country, Apple Pay is looking forward to enter the Indian market. This has been hinted by Apple's Senior Vice-President Eddy Cue in his interview with an English daily. Although the launch of Apple Pay has been hinted ,the specific date for unveiling it has not been disclosed.
"Our head of Apple Pay, Jennifer Bailey, is here with me. And Apple Pay is something that we definitely want in India. The challenge with payment mechanisms is that there isn't really a lot of global scale. You deal with individual markets at a time… but India is one of those markets where we hope to bring Apple Pay to India," said Eddy Cue.
India has extensively grown as a smartphone market and Apple is eyeing it as a long-term opportunity.
Last year, Apple unveiled its app accelerator in Bengaluru to tap the benefits of India's developer ecosystem. Apple India has more than 4,000 people working on Apple Maps. The company is offering services such as iCloud, Apple Music and Movies.