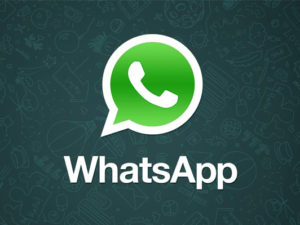 Emphasising on the fintech era and its significance in partnering, public sector lender Axis Bank is planning to partner with WhataApp for processing digital payments.
"The narrative from the fintech side has changed from being competitors to banks to collaborators to banks. Whether it is Axis powers Google tez for UPI or we will soon power WhatsApp for UPI," said Rajiv Anand , Executive Director, Head of retail banking, Axis Bank.
Digital payments segment is witnessing a lot of upgradations in the recent times with WhatsApp, Google and Facebook enabling Unified Payment Interface (UPI) based.
Reportedly, Facebook-owned payment app is already in the test phase where it is initiating the process on UPI.
Google's app Tez and WhatsApp are already running their applications and planning to have collaborations with banks for undertaking payments processes.
As of now, WhatsApp has partnered
WhatsApp has tied up with ICICI Bank to launch its payment service last month.