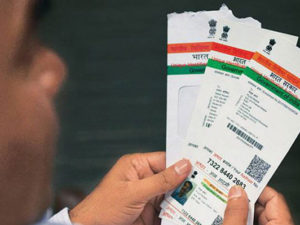 Offering a bit of relief to the consumers who are struggling to link their Aadhaar with several services, the Central Government has informed the Supreme Court of India about extending the deadline till March 31.
As of now, the deadlines for Aadhaar linkage with bank accounts, mobile number and various schemes and services, range from December 31 2017, and February 6 2018, respectively.
The apex court has said that it will soon be hearing pleas challenging mandatory Aadhaar seeding with various schemes.
However, the court did not ensure any relief to the petitioners, who have been demanding an interim stay order on the making Aadhaar mandatory for welfare schemes until all cases regarding its linkages were resolved.
This suggests that the government agencies can continue to ask for Aadhaar numbers for schemes and services.
The Central Government had earlier agreed to extend the deadline for the linkage only for those who don't have an Aadhaar. On October 30, it announced that the deadline will not be extended any further.
Challenging the validity of Aadhaar law, several petitioners have filed Public Interest Litigation (PIL) with the apex court.
The hearing got delayed after the nine-judge bench started dealing with the right to privacy matter.
On August 24, the nine-judge bench declared privacy as a fundamental right and on October 30, the Chief Justice of India deployed a five-judge Constitution bench would hear all Aadhaar-related petitions.