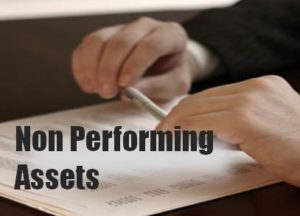 In a bid to handle the menace of Non-Performing Assets (NPAs), bankers are planning to finalise the Inter-Creditor Agreement (ICA) framework that ensures effective communication among lenders.
According to the reports, the ICA mechanism is expected to be enforced this month itself.
In the wake of the rising menace of NPAs in the banking sector that crossed Rs 9 lakh at the end of December 2017, the Reserve Bank of India (RBI) warned the banks regarding worsening of the situation.
The agreement is a part of Project Sashakt. It will be taken to boards of respective banks and expected to be cleared in a couple of days, said Sunil Mehta, non-executive chairman, Punjab National Bank.
Union Finance Minister Piyush Goyal also attended the meeting organised by Indian Banks Association.
Inter-creditor agreement is a framework that enables association of lenders to take up NPA cases.