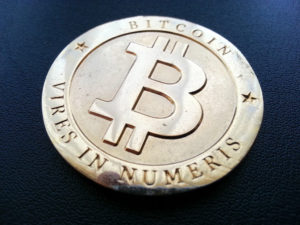 Notifying the holders and traders of virtual currency against the potential threat of Bitcoins, the Reserve Bank of India (RBI) has announced its third warning in a year.
Amidst the rising popularity of Bitcoins, the regulator has warned the general public stating that it has not issued any licence to anyone to operate such virtual currencies.
This is the third warning notified by the central bank since December 2013. The last notification was issued by the bank on February 1.
The RBI had first cautioned the users that creation, trading or usage of virtual currencies including Bitcoins as an unsafe medium and are not authorised by any central bank or monetary authority.
"No regulatory approvals, registration or authorisation is stated to have been obtained by the entities concerned for carrying on such activities," said the RBI.
In February, the bank had said that the users are trading and transacting through virtual currencies at their own risk and RBI is not responsible for extending any protection to any customer in case such currencies blow up or get compromised.
 "In the wake of significant spurt in the valuation of many VCs and rapid growth in Initial Coin Offerings (ICOs)," said the RBI.
 The value of Bitcoin is $11,875 as in the past one month. In addition to this, there are other virtual currencies in existence too. There are some players in India offering virtual currency wallets.