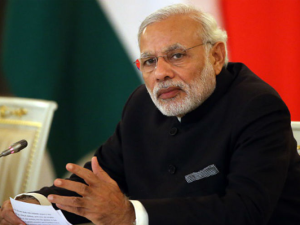 In a move to promote cashless transactions, Union cabinet recently approved the draft ordinance that will allow the industries to pay wages through e-mode and cheques.
This initiative will enable companies to ensure timely payment of wages to workers at a time when there is cash crunch due to demonetisation of Rs. 1,000 and old Rs. 500.
The ordinance has proposed changes to the Section 6 of the Payment of Wages Act of 1936. The present law states that all payment of wages should be made in cash, with a provision enabling employers to obtain written permission of the worker to pay either by cheque, or by crediting the wages to his or her bank account.
The new proposal states that State governments may specify the industry through official notifications where the payment of wages shall be made through cheques or direct credit in bank accounts.
"One of the reasons for the ineffective enforcement of payments of wages to workers is the payment of wages in cash. So, the payment of wages only through cheque or through bank transfer in the bank account of employed persons will reduce the complaints regarding non-payment or less payment of minimum wages, besides serving the objectives of digital and less cash economy,"" the Labour Ministry said in a proposal dated December 2.