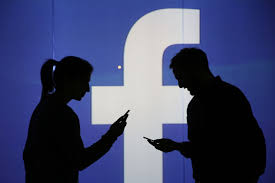 Seeking the response on the Facebook data breach case, the Centre on Friday issued a notice to Cambridge Analytica asked it to respond by March 31.
Centre issued a notice to the social networking site to clear the involvement of Cambridge Analytica in misusing data profiling for influencing the voting behavior of Indians.
It also asked the networking brand to give details of the method used by its collection and storage of data and whether it had taken consent from the users for the data collected and stored.
"The Ministry of Electronics & Information Technology, Government of India, has issued a notice… to Cambridge Analytica, wherein the serious breach of propriety and misuse of data intended to profile and influence voting behaviour has been highlighted," said Ministry of Information and Technology in its official communiqué.
"Was there any profiling done on the basis of such data?," said the ministry.
The warning pertaining to the data breach came after Bhartiya Janata Party (BJP) questioned Congress about its relation with Cambridge Analytica, the data mining firm accused of misusing user's personal data from Facebook illegally.