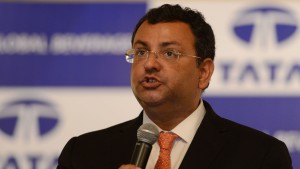 In a sensational development that took India Inc. by surprise, Cyrus Mistry was sacked as the Chairman of Tata Sons. Mistry was appointed in November 2011 and his removal has shocked everyone in the business world.
Mistry is reported to be replaced by Ratan Tata, who will be the interim Chairman for the next four months.
The announcement on Mistry's removal was made public through a press release just after Tata Sons board meeting.
The board formed a five-member search committee, which included Ratan Tata, to find a lead after Mistry's departure. The time allotted for the selection is four months.
Mistry was chosen as Ratan Tata's successor in November 2011. He was appointed Deputy Chairman of Tata Sons, whose board he had entered in 2006. He was made Chairman on the basis of his representation from Shapoorji Palonji, the largest shareholder in Tata Sons.
The company has been tight-lipped on Mistry's removal, giving no reasons in their press release.