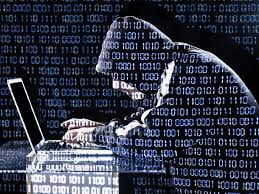 To spread a word of vigilance on Cyber Security, awareness platform Cyware has recently launched a new mobile-based service for the Indian masses.
One can avail the service through SMS and WhatsApp in five different regional languages.
According to the company's view, Indian masses would be highly exposed to Cyber threats after the demonetisation.  As the usage of digital payments would be on the rise, relevant awareness pertaining to Cyber safety is a necessity. Keeping this rising risk of Cyber threat in mind, Cyware launched this "free" service.
Mentioning about the relevance of the awareness programme, Cyware co-founder Akshat Jain said people in India keep the same default ATM card pin as provided by the banks and never change it.
"The cyber culture in India is such that for many people PIN does not stand for 'Personal Identification Number' rather they treat it as Public Information Number."
"Cyware is using commonly used messaging services like SMS and WhatsApp to make common people aware about cyber security hygiene. Cyware wants to bring change by educating people about do's and don'ts of Cyber Suraksha," he said.
For using this service, one can give a missed call to 7676610000 for SMS service, and message 'START' on WhatsApp to the same number to receive cyber security tips.
One just needs to give a missed call on 7676610000 to begin receiving cyber hygiene tips through SMS. For activating this service on WhatsApp, add the same number to your phone contacts under the name of "Cyware Tips" and send START WhatsApp message to this contact.
The subscribers will receive daily cyber security tips on how to safeguard their online banking, debit and credit cards, e-wallets and other digital assets from cyber criminals. The SMS and WhatsApp cyber notification service is currently available in English, Hindi, Kannada, Malayalam, Tamil and Telugu and soon will be launched in other languages.