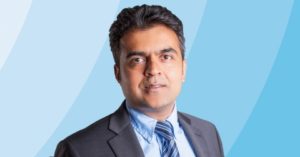 Global payments provider DOCOMO Digital has announced the appointment of Dheeraj Soni as its new Chief Commercial Officer for heading the Over the Top (OTT) and Merchant-focused strategy.
The appointment comes at a crucial time when DOCOMO Digital has restructured itself into Commercial and Product and Digital Marketing business units in a bid to efficiently implement a scalable global growth strategy.
Soni became the part of the executive board from February 1. His focus will be dual points: firstly, to crack new OTT partnerships deals and secondly, to broaden DOCOMO Digital reach for enabling hasslefree payment capabilities.He will also emphasise  on flourishing markets such as Asia and Latin America, along with technology and innovation hubs such as United States.
He comes with hands-on experience in entrepreneurial skills with a strong focus on strategy, business development, innovation and execution.
He was earlier associated with Swisscom and was responsible for building a successful Internet Services business encircled around Payments and Identity.