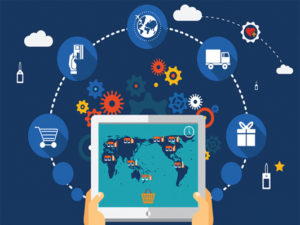 For boosting the level of digital literacy and enhancing the availability of self-employment opportunities, the Ministry of Finance is gearing up to organise 50 camps in Varanasi between September 27 and October 17.
According to the official sources, the camps will ensure awareness on various modes of digital payments, enabling the users to commence transactions from anywhere.
This drive will reportedly influence the growth of various financial inclusion instruments.
"The campaign will help promote not only Mudra loans but spread awareness about digital payment method, financial inclusion and social security schemes," the sources added.
Since its inception, the Pradhan Mantri Mudra Yojana Mudra (PMMJ) in April 2015, banks have spent Rs 3.66 lakh crore to 8.77 crore beneficiaries.
These camps will register participation from the Small Industries Development Bank of India (SIDBI) and Common Service Centres.
Reportedly, the insurance brands will set up stalls at camp to enhance enrollment of citizens in social security insurance schemes — Pradhan Mantri Jeevan Jyoti Bima Yojana (PMJJBY), Pradhan Mantri Suraksha Bima Yojana (PMSBY), Atal Pension Yojana (APY).
The big attraction of these camps would be Aadhaar seeding and authentication. This will assist visitors to download and use the BHIM app on individual mobiles and distribution and activation of RuPay cards.