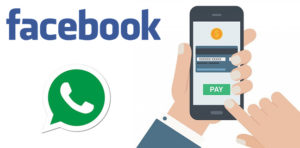 Social media giant Facebook Inc is all set to launch its WhatsApp payment services across the nation, early this week.
With the launch of its ambitious project,Facebook is planning to tap the digital payments market in the country, surpassing its rivals such as Paytm and Google Tez.
WhatsApp Pay will be launched in partnership with private sector lenders like HDFC Bank Ltd., ICICI Bank Ltd. and Axis Bank Ltd. to process the transfers.
India largest public lender State Bank of India (SBI) will join the league once the it readies its systems, said sources.
As per the sources, WhatsApp Pay's quicker entry is connected with WeChat's reshaping payments plan in China, expanding its role beyond messaging services.
Facebook started this pilot project with one million users in February, receiving positive reviews. This is because it holds an added advantage of a social network to support its implementation.