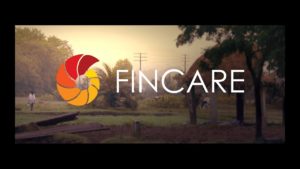 Fincare Small Finance Bank has finally launched up its banking operations at an event organised in Ahmedabad.
Erstwhile known as Disha Microfin Limited has 25  operational branches across states namely  Gujarat, Tamil Nadu, Karnataka and Andhra Pradesh and it aims to reach the target of 500 branches by March 2018.
 The bank had received the final licence to operate as Small Finance Bank in May this year and at the day of its launch only it raised more than Rs 225 crore of deposits from its 1000-odd depositors.
The total accumulation of funds constituted about 15 per cent of the bank's existing balance sheet of Rs. 2000 crore, which comprises of Rs. 1,350 crore as loans and advances, Rs. 450 crore as investments besides the deposits.
Expaling about their operations, Rajeev Yadav, CEO at Fincare said that the bank initiated its operations with 25 branches, out of which closely 50 per cent are situated in Gujarat.
"We also have over 250 MFI offices of Disha MFI, which will be converted into banking outlets to facilitate our customers in remote locations. By the end of this fiscal, we plan to have 50 branches including over 300 banking outlets, 60 full-service branches and about 130 partner branches," said Yadav.
"Still the repayments have been slow for past three months due to cash flow impact after the demonetisation. But as the cash flow situation starts improving we will see repayments returning to normal," Yadav added.