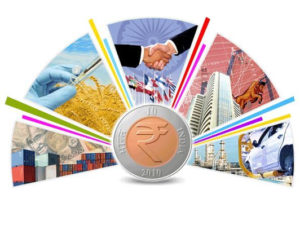 The Gross Development Product (GDP) has reported a rise of 6.3 per cent in Quarter 2 (July-September), hinting towards reversal of the declining trend, said the Union Finance Minister Arun Jaitley.
Reacting to the GDP's increase, Jaitley said that the growth is due to the impact reforms such as demonetisation, the Goods and Services Tax (GST). The growth has been reported for the first time in six quarters.
 "Q2 GDP growth at 6.3% marks reversal of a five-quarter declining trend," he said.
This growth suggests that the sliding trend in terms of the economy has finally stopped. However, the disaggregated data reveals that the economy is still struggling.
A comparative analysis of the key employment sectors for the same period in 2016 shows that parts of the economy have not recovered post- demonetisation.
While the growth in the GDP is overall good for the economy, the problems pertaining to weak investment climate is most likely to remain.