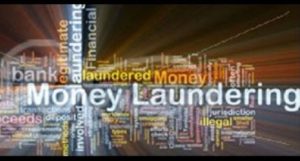 The Centre has directed the Non-Banking Financial Companies (NBFCs) to adhere to the requirements of Prevention of Money Laundering Act (PMLA).
It stated that PMLA makes it compulsory for all the NBFCs to verify the credentials of its clients, maintain records and complete formalities pertaining to Financial Intelligence Unit-India (FIU-IND), for which the NBFCs need to register their names and their Principal Officers with the unit via its online portal.
"The unregistered NBFCs remain outside the reporting ambit of FIU-IND and pose a risk to the integrity of the country's financial system," said an official communiqué from Centre.
It further said that FIU-IND has already published the list of such "non-compliant NBFCs".
"All NBFCs which have failed to comply with any of the requirements are now required to register their Reporting Entity (RE), Principal Officer (PO) and Designated Director with FIU-IND," said the statement.
Furthermore, the list would be revised on the monthly basis and names of the NBFCs would be omitted post the completion of their registration process.