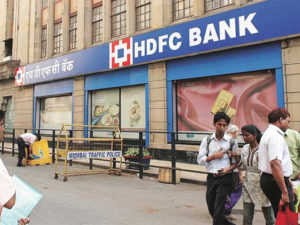 Private lender HDFC Bank has launched its first SmartUp Zone in Lucknow. The zone is located inside Hazratganj branch in Lucknow.
This comes in wake of the recent announcement made by the bank pertaining to the launch of SmartUp Zones in over 65 branches in 30 cities across the country.
These SmartUp Zones are the dedicated areas for the start-ups, set up to offer tailored banking solutions through trained professionals.
 "The branches include those in tier-2 and tier-3 cities that are emerging as start-up hubs," said the bank.
The bank recently announced the investment of $ 25-30 million by setting up an exclusive fund for the start-ups.
 "At HDFC Bank, we believe that start-ups need partners, who will be with them from the start of their entrepreneurial journey, creating solutions that evolve as the company grows," HDFC Bank's regional head, UP, Sanjeev Kumar said on the occasion.