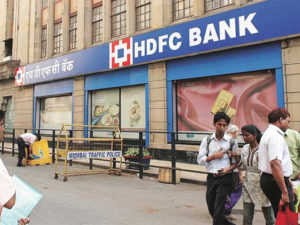 Private Sector lender HDFC Bank has issued 3 lakh InstaCard credit cards within a year of its launch.
Launched in January, InstaCard is offered to the customers within an hour of applying for the credit card. It is instant, quick and convenient and a customer can apply for it following few easy steps on Netbanking.
InstaCard can help the customers in ensuring online transactions on e-commerce websites immediately on receipt of the card. The card is a unique combination of credit bureau information, pre-qualification algorithms, and checks in the application form.
"The endeavour at HDFC Bank is offer an experience to our customers. And InstaCard is an example of a product that combines convenience and experience. Instant Digi-Lending through offerings like InstaCard we believe is a game changer. InstaCard also reflects the use of data analytics that enables us to offer a product, which is ready to use, within an hour. As a leading player in the digital banking space, we will continue to improve upon the existing product suite and coming up with new ones." said Parag Rao, Country Head ,Card Payment Products, Merchant Acquiring Services, and Marketing, HDFC Bank.