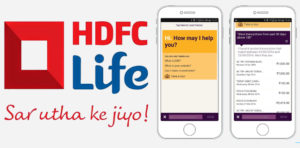 Making a breakthrough innovation in the field of Artificial Intelligence , HDFC Life Insurance has unveiled Elle.
Elle is a website Chat Bit that uses AI and natural language processing to cater to the requirements of the existing stakeholders.
Powered with AI, a chat bot is a computer software that is designed to carry conversations with human beings.
Chat bot Elle will be able to handle the queries of the policyholders pertaining to the policy details, request for premium receipts and other statement related queries.