DON'T MISS
India's largest IT firm by revenue, Tata Consultancy Services (TCS) has started an Aadhaar-enabled payment platform. The payment platform has been named as "Merchant Pay". "Merchant...
Planning to move out of the conventional Indian Banks Association (IBA)-led wage settlement, the state-run Punjab National Bank (PNB) is contemplating to adopt its...
TECH AND GADGETS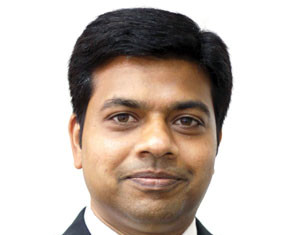 Hitachi Data Systems is the only company which offers zero-data loss solutions and this is something that it wants to commit to its customers...
FASHION AND TRENDS
Ministry of Finance has given 15 days deadline to Public Sector Banks (PSBs) to design a pre-emptive deadline to combat the risk of frauds. This...
BFSI CTO Summit - Panel Discussion - Discussion on Block Chain Technology Shiv Kumar Bhasin, Chief Technology Officer, State Bank of India "Block chain Technology is...
[td_block_social_counter custom_title="STAY CONNECTED" facebook="envato" twitter="envato" youtube="envato"]
LATEST REVIEWS
One of India's leading digital payments brands MobiKwik has launched its Unified Payments Interface (UPI) via its own VPA (Virtual payment address) handle @ikwik. This is...