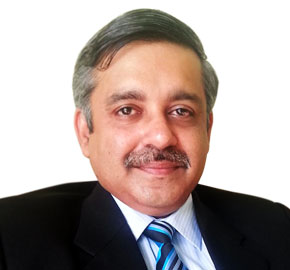 The convergence of social media, mobile banking and cloud creates various opportunities for the BFSI sector, but it also throws up several challenges. Lalit Popli, Head – IT, ICICI Prudential Asset Management Company, tells Poulami Chakraborty of Elets News Netwrok (ENN) that his company handles the challenges with a combination of in-house developed and time-tested technologies
What role does a CTO play towards business development of a financial institution?
Technology is an important pillar in today's business model. Also, technology is an integral part of an organisation and binds it together to meet its objectives. So, a CTO's role in an organisation is very important, and to some extent, in all its initiatives.
How do you see tech implementation in the Indian financial institutions?
In my opinion, the Indian financial institutions are at the forefront in technology implementation. Of course, the distinction that needs to be made is that the Indian financial institutions are not enamoured by the technology just for the heck of it, but they implement technology that would have an impact on their business goals. Hence, mostly institutions implement mature technology, as the CTO keeps an eye on the emerging trends in technology landscape.
What technologies have been adopted for internal operations within your institution?
We are using a hybrid technology for our internal operations: on one hand, we have internally developed application and on the other, we have time-tested products. The objective is to have best of the breed technology solutions for our operations.
What kind of challenges does the convergence of social media, mobile banking and cloud pose for the banking sector?
We are living in exciting times. The technology convergence of social media, mobile banking and cloud throws up challenges but has also created many opportunities. The biggest challenge in my opinion is to strike a balance between convenience and security, be it transaction security or information security. Balancing of these two aspects is very important.
How are you addressing these challenges?
As a financial institution, security is of biggest concern and our investors and customers understand it. We, therefore, implement technology that balances security and convenience, and educate those investors who look for only one parameter…and it has worked for us.
Many payment applications are emerging. Is it posing a greater threat to mobile-based transactions?
Innovation is an important outcome on account of convergence of technologies, and various payment applications are an outcome of the same. These innovations change the established practices and as a result, a new practice comes in place. As an industry, we have to keep aligned to the same and adopt the new process much faster.
Is ICICI Prudential exploring technologies such as biometrics to authenticate users' identity?
We have already started using biometrics and other new technologies for authentication. We were the first AMC to have implemented Aadhaar-based biometric KYC for our new customers. So, whenever we find new technologies, which address security aspects and would benefit our users, we are ready to implement.
What kind of security mechanism is required to make mobile banking applications foolproof?
In my opinion, you can make applications safer and build alternative processes to ensure that right transaction is being done by the right person. Due to dynamic nature of growth of technology, the concept of foolproof itself will keep changing.
What is your view on the Unified Payment Interface (UPI)?
UPI from the National Payment Corporation of India (NPCI) is a fantastic innovation that is now getting implemented in the financial transaction space in India. I believe that all known security concerns has been addressed by NPCI and this product will provide lot of convenience to the customers. How much of a "Game Changer" it will be, only time will tell. 