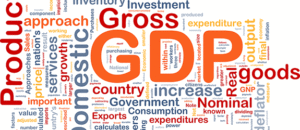 India's Gross Development Product grew at a rate of 7.2 per cent in December quarter, in sync with the inflating growth in manufacturing and spending.
The growth in the GDP showcases a better position of Indian economy post the rolling out of demonetisation and Goods and Services Tax (GST) on July 1, 2018.
According to government data, this is the fastest growth in five quarters, surpassing the most populated country in the world China's 6.8 per cent annual growth.
This announcement proves to be a booster in the midst of the negative impact pertaining to bad loans of state banks and a $1.77 billion fraud at state lender Punjab National Bank PNB.
The Centre has recently asked the Public Sector Banks to finalise a road map to combat the rising menace of bad loans and fraud risks.