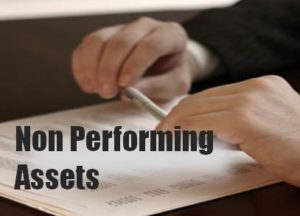 Adding more stress to the already grim situation of banks, rising default payments of education loans have worsened the burden of NPAs.
Reportedly, the Non-Performing Assets (NPAs) contributed by education have grown from 5.7 per cent to 7.67 per cent at March-end 2017.
According to Indian Bank's Association (IBA), the total outstanding amount of education loan at end of the fiscal 2016–17 was Rs. 67,678.5 crore out of which Rs. 5,191.72 crore was NPA.
The government is already struggling to curb the menace of rising NPAs in the public sector banks and have also chalked out a grand recapitalisation plan to deal with it.
In a bid to reduce the NPAs pertaining to education loans, the IBA had earlier modified its Model Education Loan Scheme.
According to the modified scheme extension of repayment period to 15 years and the launch of credit guarantee fund scheme for education loan (CGFEL) for up to Rs. 7.5 lakh.