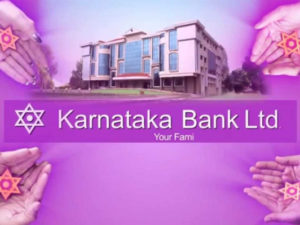 In sync with the "Digital India" initiative, the Karnataka Vikas Grameen Bank (KVGB) is digitising banks in rural areas.
As a part of this initiative, the bank has digitized ten more villages in the Gadag district.
The digitised villages are Dyamunshi, Hatalgeri, Gumgol, Gangapur, Gulagandi, Nellur, Hoasahalli, Bommasagar, Bijjur and Holalapur of Gadag district.
 "The bank was moving fast in the direction of popularising digital banking system among its customer base in rural areas," said S. Ravindran, Chairman, KVGB.
"So far, the bank has developed 25 villages as full digital banking villages and has set a goal of bringing a minimum of 100 villages under the purview of digital banking by the end of this fiscal. All the 10 regional offices have been given the target of turning a minimum of 10 villages in their respective jurisdictions into digital villages by December 2017," he said.
KVGB is one of the few banks that have pledged to provide digital banking on a massive scale.
The bank has organised awareness camps to sensitise people on the benefits of digital banking. It has imparted training through its 528 bank correspondents and 92 bank sakhis (women bank correspondences).