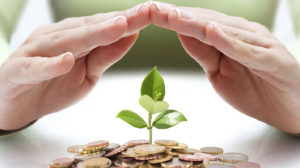 Aimed at enhancing funding opportunities to businesses in food processing industry, the Government is to soon set up a non-banking finance company (NBFC), especially dedicated to the food processing sector, said Harsimrat Kaur Badal, food processing minister.
"We are in the process of creating a new financial institution that will exclusively fund food processing projects and create capacity-building in the field of risk assessment and lending to the food processing sector," Badal said.
According to the Minister of Food Processing, the need for such an exclusive funding platform was long felt by the food processing sector since the existing banks and financial institutions tend to do not fully understand the risk assessment of food processing companies and the sector loses out in terms of loans.
Taking into account the nitty-gritty of the food processing sector in the country, Badal added that would-be agency, to be named as Agro Processing Financial Institution, would essentially be a lending agency driven by private sector, where Government will have a stake – to the tune of 20 per cent.
By July 2018, the Government would issue the relevant request for proposal (RFP). Once the structure is decided, the government will seek approval from the sectoral regulator which is RBI, she added.