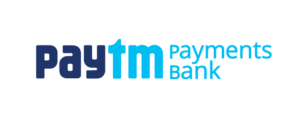 Digital wallet brand Paytm has unveiled the mobile application of its Payments Bank on iOS. The app will be available on beta version.
Paytm launched its Payments Bank this year in May by setting up a branch in Noida. At the time of launch, the brand announced to expand the reach to 31 branches and 3,000 customer service points in the first year of its operations.
"Paytm Payments Bank is building India's first world-class digital bank and aims to build a new business model in the banking industry that is focused on bringing financial services to underserved and unserved customers," said Paytm.
The bank has notified that it will offer four per cent interest rate per annum for savings accounts, that is reportedly lower than what Airtel and India Post are offering.
As of now, Airtel has the highest interest rates of 7.25 per cent, while India Post is offering interest rates between 4.5-5.5 per cent. Fino Payments Bank is also giving away a four per cent interest rate on savings accounts.Other names like Aditya Birla Nuvo and Reliance Industries are soon to join the league and launch the operations of their Payments Bank.