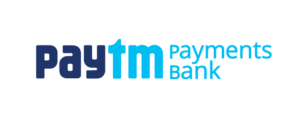 Paytm Payments Bank is planning to train one lakh banking business correspondents including women in Tier I and Tier II cities, villages and rural regions across India.
The new age bank is trying to replicate the model of Postman, who used to be one point contact in villages.
According to the sources, the bank will equip the bankers with smartphones, biometric devices, apps and other banking services to reach the unbanked sections of the society.
Last year, Paytm introduced "Paytm Ka ATM" outlets across the country that enables consumers to open saving accounts and deposit/withdraw money.
The bank serves over 20 crore customers and evolved as a full-stake payments provider by offering multi-source and multi-destination solutions.
It is planning to process Rs 60,000 crore in monthly bank transfers by the end of this year. It is also planning to make an investment of Rs 500 crore in its core business.