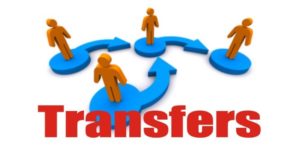 Central Vigilance Commission has directed the Public Sector Banks (PSBs) to transfer the officers who have completed three years as on December 31, 2017, in a particular, branch.
This directive is initiated in the wake of the Punjab National Bank fraud case.
CVC's advisory also said that all clerical staff who have completed more than five years as on December 31, 2017, should be immediately transferred.
Reportedly, Bank of Baroda is implementing this on CVC's behest.
"As per Central Vigilance Commission guidelines, all officers should be rotated every 3 years. Further, as per Bank's Transfer Policy for Officers, no officer should be retained in the same post for a period in excess of 3 years and in the same station (municipal limits) for a period in excess of 5 years," said a BOI office memorandum.
Public sector lender Punjab National Bank has lodged financial fraud complaint worth Rs 11400 crore and Rs 280 crore against business tycoon Nirav Modi and
, his family members and Mehul Choksi, owner of Gitanjali Gems, renowned jewellery brand.
On January 31, the Central Bureau of Investigation (CBI) filed a case charging Nirav Modi, his wife Ami, brother Nishal and Mehul Choksi, for a fraud accounting to more than Rs 280 crore.
The case has been booked under the Prevention of Money Laundering Act (PMLA).