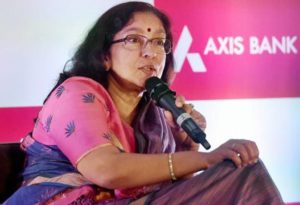 The Reserve Bank of India (RBI) has directed Axis Bank's board to rethink its decision of giving the fourth three-year term to Shikha Sharma as its managing director and Chief Executive Officer.
The decision comes in the wake of rising menace of non-performing assets (NPAs) in the banking system.
Reportedly, RBI has sent a mail to Sanjiv Misra, chairman of Axis Bank, regarding board's decision to re-appoint of Shikha Sharma.
RBI's communiqué also pointed out bank's performance and deteriorating asset quality condition over the years.