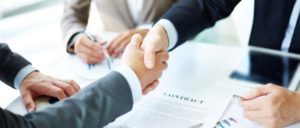 Dvara Trust (formerly IFMR Trust) has appointed Samir Shah as its new Executive Vice-Chair. Shah is currently serving his notice period at National Commodities & Derivatives Exchange (NCDEX) as Managing Director and Chief Executive Officer.
At Dvara he will be responsible for working closely with the trustees for classifying new strategic opportunities.
"I am looking forward to being part of the Dvara Trust. This group has been the pioneer of financial inclusion in India and will see many more opportunities to grow and fulfill its mission of providing access to financial services to the unbanked," said Samir.
"I am very pleased to welcome Samir to Dvara Trust. He knows our Group well having served previously as an Independent Director on one of our company boards. His expertise & experience of over twenty years in market development, agriculture and scaling operations will be extremely valuable for our companies. I also look forward to Samir's leadership in building new initiatives that further the mission of Dvara Trust for the second decade of our work."  Bindu Ananth, Chair, Dvara Trust.
Established in 2008, Dvara Trust is a private trust that designs diverse and innovative financial services businesses that possess the capacity to bring transformative impact on financial access.
The brand so far promoted three companies namely IFMR Rural Channels, IFMR Capital and IFMR Rural Finance in addition to its work on policy research. Collectively, these firms serve more than 25 million customers and partner with about 130 Non- Banking Financial Companies (NBFCs).