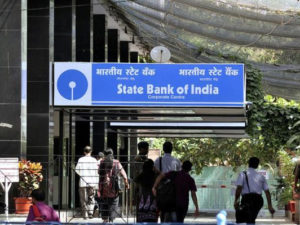 Public sector lender State Bank of India is planning to redesign its envelopes meant for dispatching tax refund cheques to customers in a bid to protect their Permanent Account Numbers (PAN).
This decision comes in the wake of an alarm raised by an activist regarding disclosure of the crucial information of the customers from the envelope that may result in its misuse, said the bank.
The bank has announced this move nearly 16 months after an activist Commodore (Retd) Lokesh Batra raised the issue that the window envelopes used by SBI make is unintentionally giving a glance of the PAN and contact number of the tax payee, making it vulnerable to misuse.
In this regard, Batra wrote to Reserve Bank of India (RBI) Governor Urjit Patel, alleging that the SBI was violating its directions on "protection of customer's information" by publishing crucial information of the customers through its faulty envelopes.
"…this systemic failures by banks must be breaching the personal information of very large numbers of People. I had reported this matter at the highest level in SBI…, but as of now no one has even blinked…and breaching of people's personal information is continuing," he wrote to the RBI Governor on November 28.
Taking prompt action against the issue, RBI directed the SBI to take necessary action against the issue. In response to the RBI's intimation, the SBI said, " The envelops (window envelops) in which income tax refund orders are being dispatched to various assesses will be redesigned so that the PAN number is not visible to anyone."