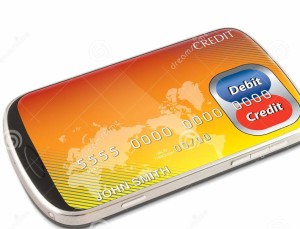 If everything goes as planned, you won't need to carry your debit or credit card every time you want to buy something. Payment solutions company— Visa has unveiled a service that enables individuals link their cards to their banks' app and make payments by scanning quick response (QR) code merchant provided in its electronic draft capture machine (EDCM).
So far, ICICI Bank has started testing the service, christened as— mVisa, in Bengaluru. According to Visa, Axis Bank, HDFC Bank, and State Bank are slated to begin using the service.
For ICICI Bank customers, one has to download its wallet app, Pockets, and sign up. Once you log in, select the mVisa icon to link debit card to the mVisa account. When somebody wants to make a payment, the merchant will produce the EDCM. As soon as you start the app, your phone's camera will initiate. Scan the QR code, enter the amount to be paid, key in your card PIN, and confirm the payment.
T R Ramachandran, Group Country Manager, India and South Asia, Visa, said the payment solution is designed to help banks sign up a large number of small and remotely located merchants rapidly.
He further said that the mVisa will also support NFC, bluetooth low energy, and newer methods as they evolve in future. "Increasingly, QR codes are being used for payment transaction both in India and other markets given the versatility of this technology," he remarked.
Bhavin Mody, director, E-billing Solutions, says the service acts like a repository of cards and eliminates the need for entering the PIN on the machine. "It offers customers more choice of payments. Importantly, the success also depends on mobile internet connectivity."
Experts opined that payment through a QR code eliminates the need to enter your password and completely secure as the regular debit and credit card transaction.