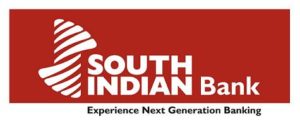 In a bid to promote the usage of cashless economy, South Indian Bank has introduced Aadhaar based payment app in its Unified Payment Interface (UPI) mobile application.
"SIB M-Pay will be a major step in offering simple and efficient payment methods, as the country moves towards a 'Cashless Society' and Aadhaar ID plays a key role in Digital India initiatives," said V G Mathew, managing director and chief executive officer, South Indian Bank.
With the help of updated version of SIB M-Pay, the fund transfers can be done by just entering the Aadhaar number of the beneficiary. The amount will be credited directly to the beneficiary's Aadhaar linked bank account. SIB M-Pay app is currently available in Android Playstore.
UPI enables all bank account holders to send and receive money from their Smartphone without entering the bank account information. Even non-customers of South Indian Bank can link any of their bank account in this mobile application.
Currently, the fund transfer is possible only if the Virtual Address of the beneficiary is known to the user.