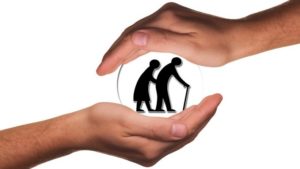 Offering big relief to the elderly populace investing in fixed deposits, Union budget 2018 announced a raise in the interest rate to Rs 50,000 from Rs 10,000.
However, the rate of Tax Deducted at Source (TDS) is kept constant.
The earlier limit was fixed a couple of decades ago and it flagged the need to bring change in the tax slabs on the basis on the change in individual's income over the years.
This raise is perceived as a much-needed revise.
Reportedly, the change will reduce administrative hassles faced by the bank fixed depositor investors earlier. Prior to this proposed revision, the interest earned on bank fixed deposits, if it exceeds Rs 10,000 in the financial year, is to collect 10 per cent on the TDS. However, it does not change the tax liability of the individual.
The depositor is expected to assess his tax liability on the basis of his income tax slab rate and therefore pay the additional tax if applicable.
If the depositor does not have a taxable income, he can simply declare the same by filing Form 15H or Rs 15G, whichever is applicable.
Tax filers can check the status by accessing Form 26AS online.