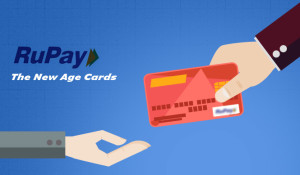 In a bid to popularise the use of e-payments in India, Prime Minister Narendra Modi has asked Indian citizens to use RuPay debit cards.
He suggested that the transaction fees earned through RuPay cards will help in developing the infrastructure for the poor and needy populace of the country.
"If we use other cards, the earnings from them go to foreign countries, but in case of RuPay all transactions stay in India," said the minister.
These announcements were made during his interaction with various Digital India projects such as Common Service Centres (CSCs), rural BPOs etc over video link.
During the interaction, he added that over 500 million RuPay cards have been issued so far in India.
According to few media reports, Visa card slashed the charges levied on digital payments to enhance its popularity in the country.