Company Profile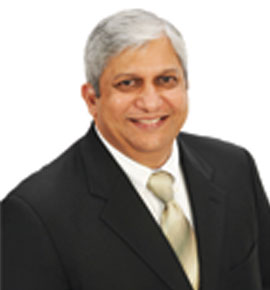 VSoft Technologies brings together a host of superior technology solutions, designed around open, service oriented architectures with flexible deployment models from fully owned and operated by customer under a licensing arrangement to completely outsourced and operated on VSoft's platform under a hosted model.
The organisation's ISO 9001:2008 and CMMI (Level 3) certification bears testimony to VSoft team's commitment to adhere to international quality standards. VSoft's "partnership" approach in all its product deliveries ensures a greater confluence in style and thought process with its customers, enabling VSoft to build a long term relationship with them. With a number of new product launches and a growing customer base VSoft is poised to make the transition to the next league of service provides.
Digital Edge/Power of Brand
Pioneer in outsourced cheque truncation services processing. We handles around eight lakh instruments with a peak capability of 11 lakh instruments per day
Vsoft Omni channel is a single platform for online and mobile banking across multiple devices, a single set of business rules, login credentials and authentication process across all channels that provide consumers a uniform experience
IRIS Kisan Loan System is a comprehensive first of a kind agriculture loan system that encompasses all the guidelines of RBI's Kisan Credit Card Scheme and enables operations through RuPay ATM and/or Micro ATM/PoS for farmers to withdraw and repay their loans
IRIS CBS is a comprehensive core banking solution for co-operative banks built on advanced web technologies.
Vsoft's innovative payment application, "jeb", is an offering in integration with the Unified Payments Interface. It's a is a whole new approach that lets one pay and receive money instantly using a mobile phone.
Product Categories
•

Core Banking

•

eKYC

•

CTS

•

UPI Mobile App – Jeb

•

MMS & NACH

•

Kisan Loan System

•

Internet & Mobile Banking

•

PACS Automation

•

ATM Switching & Card Management
Achievements
NABARD lauds Odisha State Cooperative Bank for Successful Implementation of VSoft's Core Banking Solutions.
Vsoft's Jeb, an innovative payment application wins Hackathon, 2016 organised by NPCI to commemorate the launch of UPI
VSoft's IRIS Omni channel won "Best Innovative Product for Banks" Award at the Maharashtra Cooperative Summit 2015
Best Tier 3 Data Center at Gujrat Cooperative Summit in 2015
One among Top 10 Promising BFSI Software Solution Provider by Silicon India in 2013
Included in Inc 5000 in 2011, ranked on the list among the fastest growing private companies in America for five consecutive years
Deloitte Georgia ranked VSoft in Fast 50 – Fastest growing technology, media, telecommunications, and life sciences companies in 2007
ORGANISATION


VSOFT Technologies




Email:

 sales_india@vsoftcorp.com


Contact No.

: 040-44775777
Block 1, 4th Floor, My Home HUB, Hitech
City Road, Madhapur, Hyderabad


Year of Inception

: 1996


Number of Employees:

Over 1200
Management Team
Murthy Veeraghanta,
Chairman and CEO
Satish Kumar, President, VSoft India
George Verghese, Senior Vice President
of Sales

CONTACT PERSON FOR QUERY
Rajni sasidharan
Pre Sales Manager
Generic Email:


Sales_india@vsoftcorp.com


Mobile No.:

 7799800681