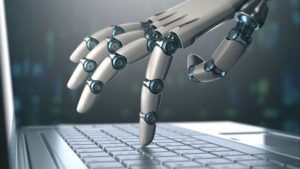 Technology giant Google has termed Artificial Intelligence as a tool capable of simplifying everyday human life. This piece of technology can help in planning routine tasks such as making restaurant booking. In a way, it will help people to disconnect themselves their smartphone.
Unveiling the tech giant's annual developers conference at Mountain View, California, Google chief executive Sundar Pichai said that AI-powered digital assistant has the potential to free people from everyday chores.
To demonstrate this, Pichai played a recording where Google Assistant is seen independently calling a hair salon and a restaurant to make a booking. In the video, the AI is interacting with the staff who evidently didn't realize that they were not dealing with a real customer.
"Our vision for our assistant is to help you get things done," Pichai told the conference in Google's hometown of Mountain View, California.