Private lender HDFC Bank Ltd. has named Vinay Razdan as its new Human Resource Lead. He has been designated as Chief Human Resources Officer (CHRO) and will be heading the entire human resource function in the bank.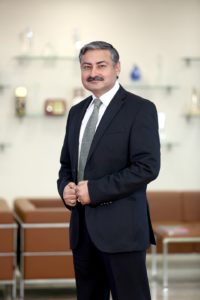 Prior to the bank, Vinay was associated with Idea Cellular Ltd. as Chief Human Resources Officer (CHRO). He was with Idea since 2006 and led several transformational initiatives there.
He holds 30 years of experience in human resource across sectors such as FMCG, IT Services and Telecommunications. He has appointed in leadership roles in several leading organisations such as ITC Ltd, HCL Technologies and Idea Cellular Ltd. Under Vinay's leadership, some of these organisations had been recognised as great places to work.
He is an alumnus of Delhi University and holds a postgraduate diploma in Personnel Management and Industrial Relations from XLRI, Jamshedpur.
"We are delighted to have Vinay on board," said Aditya Puri, Managing Director, HDFC Bank. "His impeccable credentials and proven leadership abilities leave us with no doubt that he will be an excellent addition to the Bank's leadership team," he added.
"I'm excited to be part of this amazing organisation and brand called HDFC Bank," said Vinay. "It'll be my endeavour to ensure that HDFC Bank continues to be the employer of choice for millions in the country," he said.
 HDFC Bank's employee strength as on June 30, 2018, was 89,955. This comprises a network of 4,804 branches, across 2,666 towns and cities in India. The network also includes three overseas branches set-up in Hong Kong, Dubai and Bahrain.