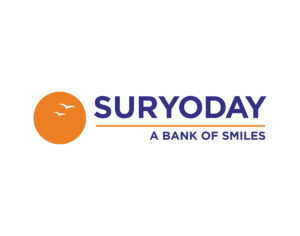 In a bid to widen its presence in the country, Suryoday Small Finance Bank is all set to open 90 branches across the country.
Over the last ten months, the bank has set up its branches in Mumbai, Pune, Ahmedabad, Indore, Chennai, Trichy, Coimbatore and Puducherry.
After receiving its final nod from the Reserve Bank of India (RBI), Suryoday Small Finance Bank Limited started its operations as a small finance bank from January 23, 2017.
RBI issued the licence to the bank under section 22 (1) of Regulation Act, 1949 to carry on the business of small finance bank in India.
It was one among the 10 applicants to receive in-principle approval for setting up a small finance bank.
"Out of 90 branches, we have so far opened 19. By the next financial year we will be completing opening of 90 branches and converting 37 micro finance branches to banking outlets", said Pawan Tandon, Head (Branch Banking) of the Small Finance Bank.
The bank recently opened up its first branch in Odisha and it has the approval to open 16 more branches in the State. It is also the small finance bank to start its operations in the State. Further, it will be converting all its 37 micro-finance branches across Odisha in the next one year.
"At Suryoday, we are committed to inclusive banking and our focus will be on customer experience whether it is digital space or in the branch banking space. Initial emphasis on retail customers would include our existing micro finance customers", said Tandon.