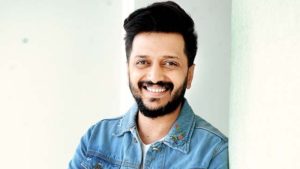 Pune based Non-Banking Financial Company (NBFC) TAB Capital has appointed actor-producer Riteish Deshmukh as its new brand ambassador.
"It is a pleasure to be associated with the leading Digital Lending NBFC, TAB Capital, catering to the micro, small and medium entrepreneurs – especially, the underserved MSMEs," said the actor.
Known for his versatility in the world of Indian cinema, Riteish said, "Enterprises today have several options in the market for raising business funds. However, TAB Capital Limited is unique by providing funds digitally and closing the process within just two days."
"With the increasing pace of digitalisation in the country today, it will be playing a key role in empowering the enterprises of today."
The NBFC considered Riteish for endorsing their brand, based on his immense popularity across all age groups and segments.
"Riteish is hugely liked and revered by people across demographics and geographies. Besides, also taking into account his growing following on social networks, we believe him to be the right fit as TAB Capital's Brand Ambassador," said CA Abhay Bhutada, Founder and Managing Director, TAB Capital Limited.
Riteish will be a part of various offline and online marketing strategies for the NBFC.