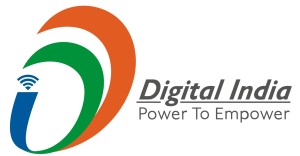 The Central Government is all set to unveil the next phase of its flagship programme-Digital India. The plan has been made in sync with the early accomplishment of reaching $ one trillion digital economy. It was earlier planned to be reached by 2022.
"Digital India 2.0" is projecting to increase the digital economy by 3.5 times from current Rs 20 lakh crore to Rs 70 lakh crore by 2022.
According to a report by Ministry of Electronics and Information and Technology, the digital payments industry will grow up to Rs 35 lakh crore, software products and services industry will inflate Rs 21 lakh crore, electronics industry to Rs 7 lakh crore and telecom will report Rs 7 lakh crore.
For the next phase, the centre will formulate a national programme for reskilling by December. It will train one million people in Information and Technology under the programme. The ministry will strengthen the Standards deployment in digital technologies by next year. It also has plans to upgrade National Entrance Screening Test (NEST).
"Digital India 2.0 will make way for new technologies for better and faster implementation. It will also outline the way ahead for New India," the official said. Over the last two years, Digital India has laid a robust foundation for India to embark on a digital transformation. Jandhan, Aadhaar and Mobile have been the foundation of this," said the Ministry.