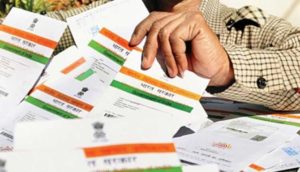 Aadhaar is facing a lot of flak in the recent past for concerns pertaining to its safety. Extending this speculated issue, the Free Software Movement of India (FSMI) has recently raised several concerns regarding the safety of users' Aadhaar data.
In a written complaint to the Unique Identification Authority of India (UIDAI) FSMI said that there are several videos on YouTube that reveal methods to bypass security layers in Aadhaar enrolment.
Reportedly, several WhatsApp messages circulating are talking about patched version of the Enrollment Client Management Platform (ECMP) software used for offline Aadhaar enrolment.
"This method can be used to bypass geo-location and bio-metrics, and also change the mapping between personal data of Aadhaar holders and their biometric data," said the FSMI.
The forum has asked UIDAI to specify the steps taken by the body in a bid to curb the menace of safety breaches.