Company Profile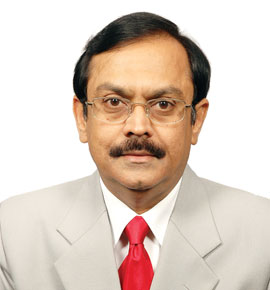 Cameo Corporate Services Ltd is a premier provider of Business Outsourcing Services to companies in India, Uganda and USA. With experience in Document Management, Medical and Legal Transcription, Data Conversion, Registry and Share Transfer Services; Cameo facilitates companies to focus on their core competencies by taking responsibility for the clients' non-core operations. In all facets of its business, Cameo has established its credentials on the basis of high quality of service in keeping with best practices in the industry. Awareness of the importance of quality pervades all levels of the organisation, and every employee recognizes the importance of delivering the desired level of service that Cameo's clients have come to expect of it.

Products and Services
Physical Records Management: We have warehouses across South India for critical and non-critical documents' storage
PDC Management: We handle storage, retrieval and presentment of post dated cheques for BFSI institutions
Loan Processing Services: Offering end-to-end pre and post disbursement loan processing services
Payment and Settlement Solutions: Offering CTS-CMS and Remote Deposit Capture solutions to be deployed in Opex/Capex models
Other Services: CAF Management, ePublishing, Digitisation and Medical Transcription
Target Verticals
Banking, Insurance and Financial Institutions, Government Agencies and PSUs, Telecom and Healthcare Sectors

Product Categories
•

Records Storage

•

Payment Processing and Check Truncation

•

Document Management and Digitisation

•

Registry & Share Transfer Services

•

Healthcare Back Office

•

ePublishing
Digital Edge/Power of Brand
Cameo's brand strength is reliability, quality and innovation. We offer diverse solutions towards high volume document management and digitisation to streamline operational activities across industries and geographies. We are agile, diversified and offer our best to maximise our customer satisfaction.

Management Team
Cameo is ably guided and supervised by an independent and professional board of directors and managed by a team of experienced professionals

Achievements
Ranked 47th among 500 fastest growing mid-size Indian companies by Inc. India and 5th fastest growing IT and ITES Company, with a CAGR of 70 per cent over a three year period
Awarded 'CRISIL – SME2' credit rating by CRISIL Ltd, indicating 'HIGH' level of credit worthiness in relation to other SMEs
ORGANISATION


Cameo Corporate Services


Email:

raviram@cameoindia.com


Mobile:

044-28460390


1, Club House Road, Subramanian
Building, Chennai, Tamil Nadu, 600 002
Year of Inception:

1998


Number of Employee:

Over 1600



HEAD OFFICE ADDRESS


same as mentioned above




Contact person for Query




S M Sathyaprasath




Designation:

Vice President, ITeS




Email:

sms@cameoindia.com




Mobile:

+91-9840060216


Web:

www.cameoindia.com