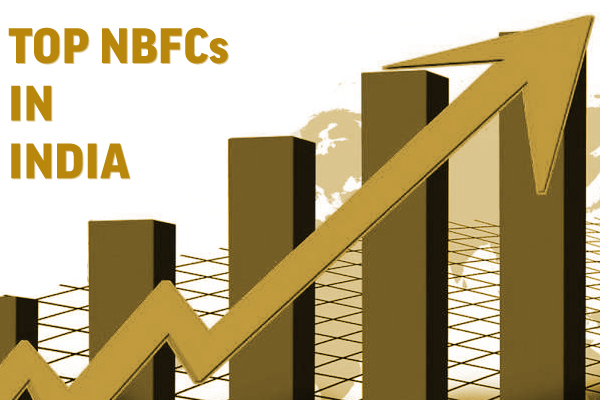 Top NBFCs in India
Non-Banking Financial Companies (NBFCs) are emerging as promising institutions that are offering a variety of services and meeting demands of the consumers. As per the study conducted by the Microfinance Institutions Network, NBFCs and Microfinance institutions have reported over 50 percent growth in the gross loan portfolio at Rs 51,878 crore in April-June in 2018 as compared to the same period in 2017.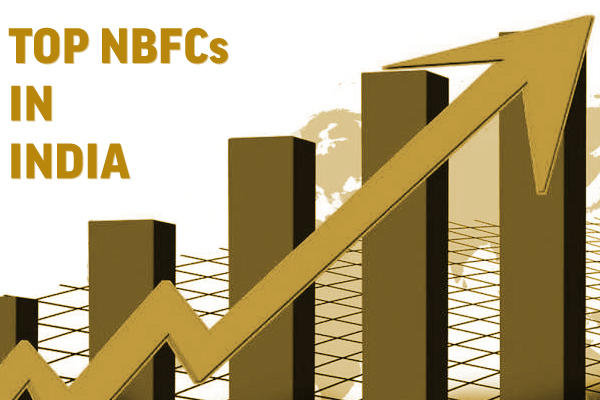 In alignment to this rise of NBFCs, we decided to rank the Indian NBFCs once again in 2018. With the help of our carefully designed methodologies, we have ranked the top 50 NBFCs in India.
The Banking & Finance Post, Asia and the Middle East's premier magazine on banking and financial sector, therefore is pleased to present the second edition of "India's Top 50 Non-Banking Financial Companies Ranking".
The "India's Top 50 NBFCs Ranking 2018" has been conducted to offer significant insights pertaining to this emerging segment of the Indian economy. This comprehensive ranking will give you a list of leading NBFCs in India. 
Our rankings, are spread across the length and breadth of the country and not limited to the metros and big cities alone. It is hoped that the ranking will be equally beneficial for NBFCs and those linked to them.
Ranking Methodology:
India's Top 50 NBFCs Ranking 2018 has been carried out on the basis of two parameters: Annual turnover and social media engagement.
As is evident by the name, under the annual turnover parameter, NBFCs were ranked based on their yearly turnover. Under the social engagement parameter – the NBFCs were ranked on the basis of the result of our survey and the perception score.
Top 50 NBFCs' ranking is a unique benchmark. Based on the scores secured by the NBFCs under the parameters, the cumulative score of all the institutions was calculated. The NBFC with the highest cumulative score was ranked first, while the institution with the lowest score was ranked last. It has categorised the types of NBFCs on the basis two parameters. In the final results of ranking that we are presenting here, readers will be able to find NBFCs' list and their performances in terms of Annual Turnover and Social Media Engagement.
Ranking Parameter:
Annual Turnover
The NBFCs are rapidly emerging as an alternative to traditional banking. They are playing a significant role in transforming the Indian Financial System and exhibiting immense potential in reaching out to the underbanked by taking forward the Central Government's agenda of Financial Inclusion.
NBFCs' contribution to the Indian economy has developed exponentially over the years. These institutions today are not merely focused on the traditional methodologies of lending such as commercial vehicle financial but they have now spread their services across products namely personal loans, housing loans, education loans and many more.
According to MFIN, NBFC-MFIs disbursed 76 lakh loans worth Rs 17,836 crore witnessing a growth of 36 percent in the number of loans disbursed and 52 percent in loan amount disbursed in Financial Year 2018-2019.
The overall microfinance industry has grown by 39 percent year-on-year in the April-June quarter of the fiscal and total size of the microfinance industry stands at Rs 1,48,097 crore.
Keeping the continual growth of NBFCs in mind, India's Top 50 NBFCs Ranking 2018 considered the annual turnover as one of the parameters in judging their level of excellence.
Top 50 NBFCs' Ranking Based on Annual Turnover*
NBFCs List
"Total Income (Rs mn)"
Rank
Power Finance Corporation Limited
267377.40
1
Rural Electrification Corporation Limited
224403.10
2
Bajaj Finance Limited
133292.20
3
Shriram Transport Finance Company Limited
122768.30
4
Indian Railway Finance Corporation Limited
110202.32
5
Mahindra & Mahindra Financial Services Limited
72061.20
6
HDB Financial Services Limited
70619.90
7
Muthoot Finance Limited
62432.00
8
Cholamandalam Investment and Finance Company Limited
54257.60
9
L&T Finance Limited (erstwhile Family Credit Limited)
52460.00
10
Shriram City Union Finance Limited
51015.70
11
Tata Capital Financial Services Limited
45553.70
12
Aditya Birla Finance Limited
44800.00
13
India Infrastructure Finance Company Limited
38364.40
14
Capital First Limited
36282.50
15
Reliance Capital Limited
33150.00
16
Kotak Mahindra Prime Limited
31946.21
17
Manappuram Finance Limited
29498.59
18
IFCI Limited
27835.40
19
L&T Infrastructure Finance Company Limited
27344.15
20
Sundaram Finance Limited
26963.40
21
India Infoline Finance Limited
25051.90
22
Tata Motors Finance Limited
23934.64
23
IL&FS Financial Services Limited
22943.00
24
Magma Fincorp Limited
20371.10
25
Hinduja Leyland Finance Limited
19543.60
26
Indian Renewable Energy Development Agency Limited
17800.00
27
SREI Infrastructure Finance Limited
17736.20
28
Ujjivan Financial Services Limited
15820.00
29
Religare Finvest Limited
15726.75
30
Bajaj Holdings & Investment Limited
14744.20
31
PTC India Financial Services Limited
11902.50
32
ICICI Securities Primary Dealership Limited
11128.00
33
Satin Creditcare Network Limited
9766.40
34
JM Financial Credit Solutions Limited
9599.30
35
Indiabulls Commercial Credit Limited
9311.40
36
Kotak Mahindra Investments Limited
9131.45
37
IndoStar Capital Finance Limited
8304.70
38
Axis Finance Limited
7215.00
39
L&T Infra Debt Fund Limited
5675.20
40
Credila Financial Services Private Limited
4885.80
41
STCI Primary Dealer Limited
4526.40
42
Edelweiss Finance & Investments Limited
4398.30
43
Tata Motors Finance Solutions Limited
4211.57
44
PNB Gilts Limited
4099.37
45
Muthoot Capital Services Limited
3980.85
46
Edelweiss Retail Finance Limited
3676.22
47
STCI Finance Limited
3576.90
48
SBI DFHI Limited
3475.40
49
Tata Investment Corporation Limited
3097.66
50
Social Media Engagement
India's online lending technology ecosystem is booming at a fast pace. To stay relevant in this digital era, lending firms are heavily investing and relying on the digitally fetched data to understand consumer's loan eligibility.
More importantly, digital technologies and interfaces, besides being a channel, are significant to building relevant, superior customer experiences. Brands that have a better understanding of their customer's demand highly focused content-led winning marketing strategies and building both awareness and engagement and sales.
Social Media and Social CRM coupled with Social Commerce are becoming vital sources for critical non-traditional viable channels for communication, engagement and business. With the help of these tools, Non-Banking Financial Companies today can inform, engage and convert customers instantly while on social platforms.
Today, people and organisations remain connected and updated through various social media networks like Facebook, Twitter, Linkedin and others.
The perception-based ranking under this parameter helped us determine how well Non-banking financial companies are socially engaged with their customers.
The power of digital assets across the web, mobility and social media are enabling the NBFCs in strengthening customer advocacy and customer-centricity approach. Emerging as one of the strongest contenders NBFCs, like their other banking counterparts, making proper utilisation of social media in connecting with their customers.
Strengthening Connectivity: Social engagements with the help of various social media channels are helping Non-Banking Financial Companies in enhancing their connectivity with the customers. As the target customers of NBFCs mainly are Micro, Small and Medium Enterprises (MSMEs), social media is emerging as a significant platform in promoting the connect of NBFCs with these enterprises.
Community Building: Promoting product and services across social media are acting as a great medium in reaching out to potential customers and enterprises. The community, that are commonly known as followers are helping non-banking financial companies in showcasing their innovations even in remote locations of the country.
Stimulate Knowledge: In this digital era where almost everyone has a smartphone, social media network used by NBFCs are helping them in keeping their target audience updated. NBFCs are also using social media as an opportunity to bridge the knowledge gaps by sharing relevant information. Having an online presence helps strengthen connectivity without any limitations on proximity.
Social Engagement and Reach
NBFCs List
Rank
Capital First Limited
1
India Infoline Finance Limited
2
L&T Finance Limited
3
Motilal Oswal Financial Services Limited
4
HDB Financial Services Limited
5
Reliance Capital Limited
6
Tata Capital Financial Services Limited
7
Fullerton India Credit Company Limited
8
Religare Enterprises Limited
9
Magma Fincorp Limited
10
Muthoot Fincorp Limited
11
L&T Infrastructure Finance Company Limited
12
Shriram Transport Finance Company Limited
13
Mahindra & Mahindra Financial Services Limited
14
Vistaar Financial Services Private Limited
15
SREI Infrastructure Finance Limited
16
JM Financial Limited
17
JM Financial Credit Solutions Limited
18
Tata Motors Finance Limited
19
Cholamandalam Investment and Finance Company Limited
20
Hinduja Leyland Finance Limited
21
IL&FS Financial Services Limited
22
Satin Creditcare Network Limited
23
Balmer Lawrie Investments Limited
24
Manappuram Finance Limited
25
Muthoot Finance Limited
26
Shriram City Union Finance Limited
27
Religare Finvest Limited
28
Rural Electrification Corporation Limited
29
IndoStar Capital Finance Limited
30
Nabard Financial Services Limited
31
Power Finance Corporation Limited
32
Ujjivan Financial Services Limited
33
LKP Finance Limited
34
Aditya Birla Finance Limited
35
Bajaj Finance Limited
36
Indian Renewable Energy Development Agency Limited
37
Intec Capital Limited
38
IFCI Limited
39
India Infrastructure Finance Company Limited
40
Sundaram Finance Limited
41
Family Credit Limited
42
Sakthi Finance Limited
43
Axis Finance Limited
44
Muthoot Capital Services Limited
45
Indian Railway Finance Corporation Limited
46
The National Small Industries Corporation Limited
47
SICOM Limited
48
STCI Primary Dealer Limited
49
PNB Gilts Limited
50
The Banking & Finance Post is an initiative of Elets Technomedia Pvt Ltd, existing since 2003.
Now, Elets' YouTube channel, a treasure of premier innovation-oriented knowledge-conferences and awards, is also active. To Subscribe Free, Click Here.
Get a chance to meet the Who's who of the NBFCs and Insurance industry. Join Us for Upcoming Events and explore business opportunities. Like us on Facebook, connect with us on LinkedIn and follow us on Twitter, Instagram & Pinterest.