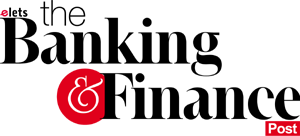 Unleash the Leader in You with India's Inspiring Leaders-2019
Elets Technomedia invites you to be a part "India's Inspiring Leaders-2019", second edition of The Banking & Finance Post, Asia and the Middle East's leading magazine on the banking and financial issues, under this category.
This special coverage will recognise an outstanding individual or an organisation who best exemplify the ideals of integrity and ethical leadership in the Banking, Financial Services and Insurance (BFSI) Sector and Corporate providing services to BFSI Sector.
Highlights of the Magazine
The issue will be launched at BFSI Gamechangers Summit 2019 in Goa
Our readers comprise of policymakers, regulators, CXOs and Corporate Industry's iconic figures
This special issue will have an "Annual Impression"
A digitised version of the magazine will be uploaded on the web portal and promoted promptly across social media platforms
About the Magazine
The Banking & Finance Post magazine, published six times a year, is the definitive source of news and analysis of the Asia and the Middle East's Banking, Financial Services, Insurance (BFSI)  sector.
To subscribe, please complete the form below: www.elets.in/subscriptions
Material Deadline
Editorial – 20 April 2019
Advertisement Artworks – 22 April 2019
How to Participate:
Advertisement: Participate in the edition and showcase your products & services to your target audience.
Editorial: Tell us about your divergent services and contribution to better banking and financial services.
For Advertising Queries:
Contact:- Manu Raj Singhal
banking@eletsonline.com, +91-9871543890
For Editorial Queries:- Rashi Aditi Ghosh
rashi@elets.in
BFSI Social Pages:
Like us on:  Facebook
Follow us on:  Twitter , Instagram and Pinterest
Connect with us on:  LinkedIn