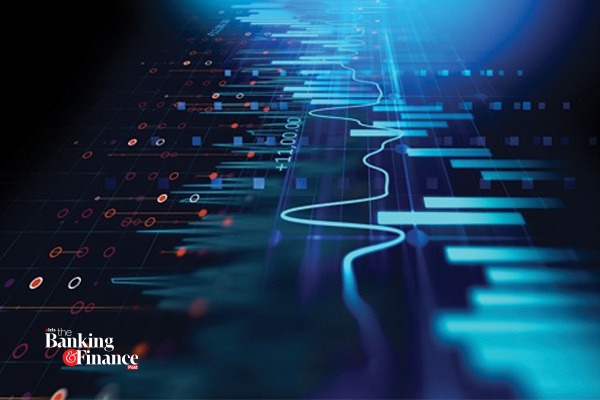 Technology is an inseparable part of all of us today. We are dependent on one or the other gadget for almost everything we do. Ever wondered how much data do we create every day? As per media reports, 2.5 quintillion bytes of data were created each day in 2018, and the pace is only accelerating with the growth of the Internet of Things (IoT). A significant amount of growth in data creation has been added post the outbreak of COVID-19 pandemic which, helped us explore the virtual style of living, communication, working and more. Accelerating it further, the increasing focus towards improving customer life cycle, growing need for early fraud detection are some of the factors that continue to drive the growth of data generation worldwide.
Technology front-runners leading their way through Data Analytics:

Banking, financial services, and insurance (BFSI), an industry that is always known for its enthusiastic use of technology and its deployment, holds as well as generates abundant data. And, it is important to note that analysing this data can help generate business insights for customer experience transformation and help ensure the identification of monetisation opportunities. Besides, data analytics can also assist financial institutions with insights-driven businesses apart from leveling up the business value and operational efficiency. Deployment of insights-driven operations will enable BFSI organisation in expand their innovation quotient and help serve changing customer needs.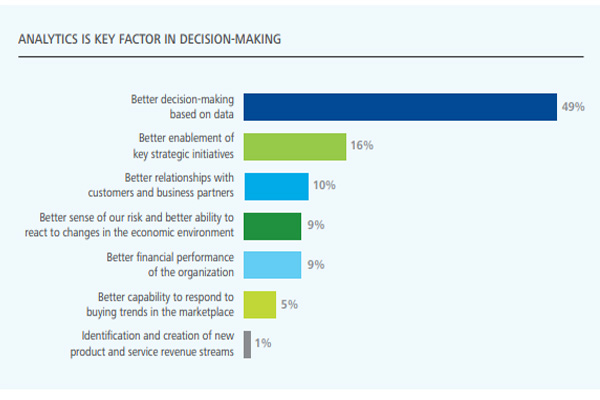 Vinod G, Head- Data Science & Analytics, South Indian Bank, "Today without data and optimal use of it, businesses run a great risk of stalling totally. It is no more about a different way of doing things or a mechanism by which one ensures incremental business or saves cost. (Not that it doesn't. We'll come to that in a minute). Data has a power of its own that, if channelised well, can open up new, lucrative and relatively risk-free lines of business. Or, data analytics can bring down the cost to significantly low levels. So, in today's world, if one wants to move, one needs data and the right skills of analytics to tap it."
Moving Ahead: What will drive data analytics usage in BFSI
● Cyber Security and Risk Management: Increasing cyber risk and urgent need for combat mechanism is driving BFSI organisations in leveraging different sources of Big Data, for extracting insightful information on organisational risk, which enables assessment and further minimising threats.
Experts suggest that Data Analytics to Risk Management can help BFSI institutions in generating detailed pictures that can help them improve the source of financial revenue flow and apply predictive indicators to gain organisational efficiency.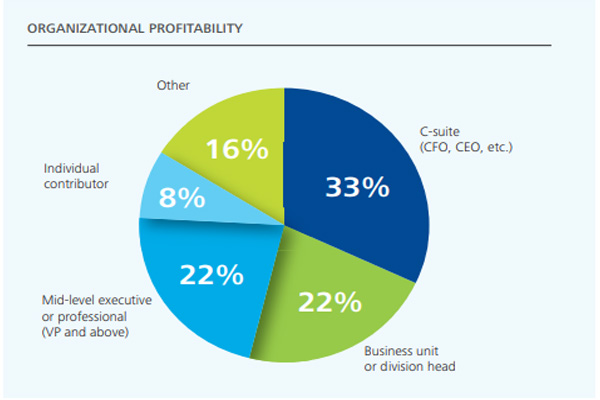 ● Balancing Supply Side: Being technology enthusiast financial Institutions are proactive in their investments pertaining to data collection and processing technologies. Analytics is helping them to have a close watch on sales performance analysis, help improve branch and online channel sales analysis and more
● Handling of Demand Side and associated challenges: For financial institutions, one of the biggest challenges is managing the demand side. Experts are on the view that financial institutions can be heavily benefitted from a system that can help them assess clients and related information. Analytics can be helpful in ensuring personalised marketing, predicting customer lifetime value and acquisition of new customers.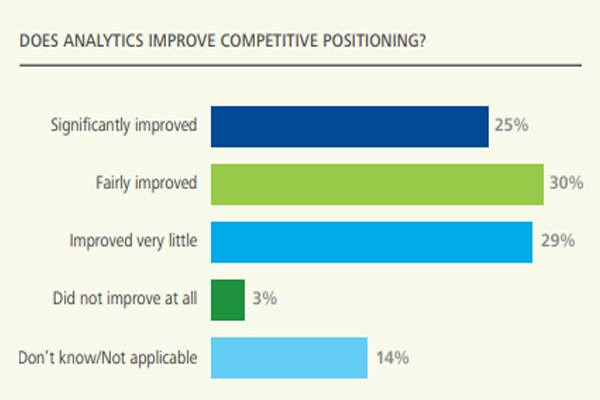 Why financial institutions are opting for Business Intelligence
At the beginning of the article, we discussed how data generation is growing by multiple folds, and not only that it is likely to grow further in the near future. Making use of this data is getting a clear view on decision-making and strategising the future is something
every industry is interested in. However, when it comes to making use of the data abundance available to the BFSI sector, manual intervention is not a favourable decision, for obvious reasons such a time consumption and labour involvement.
Balakrishnan Narayan, Head of Analytics, EarlySalary stated, "In the era where technology has been driving the financial sector to soar high, Data Analytics has significantly been helping financial institutions to know their customers and deliver what's best in their interest. Not only this, big as well as small financial institutions have been using analytics to ensure better risk management, profitable growth and performance for their ultimate success." He added, "The increasing interest in the use of Data Analytics in the banking sector is also due to the rapid changes occurring in this sector. This includes changes in technology, people's expectations, and their behavior and market structure. Companies are leveraging data to optimise themselves to become more efficient. Organisations today can manage the supply side of the equation as well as the demand side through a good monitoring system."
"Banks today are experimenting with conversational AI platforms, which allow them to successfully service their customers using NLP and Voice BOTs. These BOTs are able to understand the context behind customer requests, resulting in requests being handled without any human intervention."
Jaykumar Soni, Machine Learning Specialist, Rapyder Cloud Solutions said ,"Leadership today needs data driven insights to make changes the ever changing business dynamics. They are all veterans in their space but all of them loves to take a scientific approach in business decisions that will pay them great dividends and cloud analytics should ease the stress mounting on business decisions. Data analytics assists firms in analysing past and current data, forecasting future scenarios with possibilities. Data analytics paired with interactive visualisations aid in creating a unified story from data insights and as a consequence, BFSI companies may improve their goods, boost up-sell and cross-sell opportunities, optimise client retention strategies, streamline documentation, detect fraudulent insurance claims, and much more."
How analytics is helping sales processes
Growing Significance of Analytics, Opening New Vistas for Learning A piece of technology that is increasingly becoming an important part of business operations, is also positively influencing its popularity in the education segment. BSE Institute Ltd. In its website, it mentions that "A career in the finance domain ensures a bright future as this field never runs out of fuel. Banking and Finance is one of the sectors which is said to be most stable and flourishing." "Post pandemic there hhaveas been a lot of changes in the banking industry and the emergence of data analytics in the banking sector has totally changed the way banks work. The application of data analytics has helped the banking industry optimise processes and streamline its operations, thus improving efficiency and competitiveness. Many banks are working on improving their data analytics, mainly to give them an edge against competition or to predict emerging trends that can affect their businesses."
The institute like several other popular contenders are offering BBA in Banking and Financial Analytics graduate degree.
Conclusion
To summarise, Analytics is offering financial institutions with the able to strengthen their marketing capabilities. In addition, it is also leveling-up functional areas namely Risk Management, Compliance, Fraud, Non-Performing Asset control and monitoring, and Calculating Value at Risk. In one of our recent conversations, Amol Godha, Strategy & Data Analytics Head, Reliance Nippon Life Insurance stated that , "Most of the leading players in India have already set up or are in the process of setting up centres of excellence for data analytics within the company. These COEs have seen success in pockets. The biggest shift we will witness is analytics playing a lead role for business than a support . Three big areas where players have adopted analytics are predictive science, fact-based decision making and lastly enhancing UW and actual use of data."
Expert opinions suggest that Analytics can help ensure optimal performance, offer assistance in making crucial decisions making to financial institutions.

Elets The Banking and Finance Post Magazine has carved out a niche for itself in the crowded market with exclusive & unique content. Get in-depth insights on trend-setting innovations & transformation in the BFSI sector. Best offers for Print + Digital issues! Subscribe here➔ www.eletsonline.com/subscription/