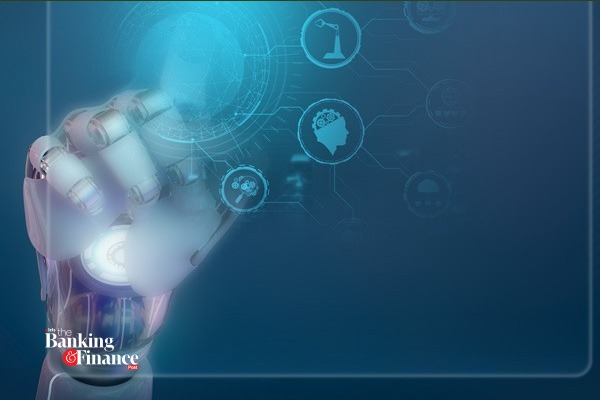 We are living in an automated world, and every industry, notably the financial services industry, must prepare for the difficulties of workforce shortages, profit creation, regulatory compliance, and client pleasure. Now, the only goal of the financial services business is to maximise efficiency and decrease expenses – these are now required characteristics for any financial or banking industry to flourish in today's competitive world.
Automation is nothing new in the financial business. The first automatic teller machine ATM) was installed in 1969, and it was the beginning of automation. Since then, the ATM has allowed the banking sector to focus more on customer care and other banking requirements. With the introduction of the internet and cellphones came mobile banking, which further reduced the need for tellers to perform basic operations such as money withdrawals and account inquiries. What does the future hold for the banking sector, now that AI and machine learning have advanced?

Automation had a substantial influence on global economic productivity since the Industrial Revolution. Automation is enhancing firms' bottom lines in the present Fourth Industrial Revolution by increasing staff productivity. The repetitious duties that formerly dominated the workforce are giving way to more cognitively challenging tasks. This is driving process redesigns, which enhances the customer experience and results in more efficient operations.
Why do banks need automation?
As a customer-centric corporation, banks struggle to raise the proper bills in the client-required formats on time. Furthermore, the approval matriX and method may necessitate a large amount of rework in terms of format and data correction.
Automation can manage time-consuming repetitive chores while preserving accuracy and presenting bills to the right authorising authority in a timely manner. RPA can totally automate whole accounts payable and receivable processes in the banking industry. Because the system can match bills to the relevant POs, the maker and checker procedures may practically be eliminated.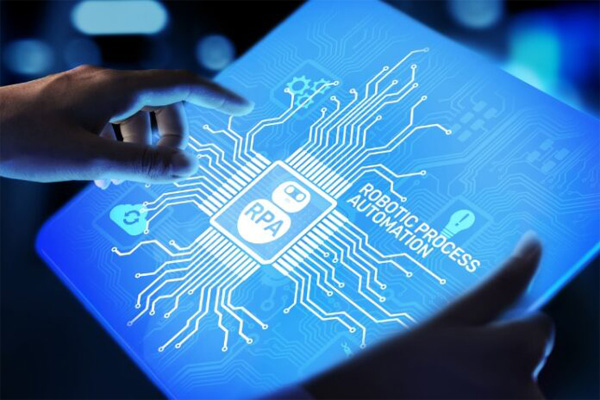 Banking automation may automate the process by examining and reconciling data at each stage and procedure, requiring little human involvement to include the necessary portions of these tasks. Human intervention is only required when the data indicates misalignments.
Financial automation makes it easier to ensure that spending records are consistent with corporate standards and to prepare expense reports. It is feasible to manage payments in a timely manner by automating the reimbursement procedure. Policy violations and data inconsistencies can be sent to the appropriate individuals/departments via automated warnings.
Banking Industry adopting new changes:
There is a lot going on in the world of AI, Blockchain, and Machine Learning, both internationally and in India. However, India is still at the beginning, while other regions of the world are far ahead in many respects. Every sector/function is investigating what and how these technologies will affect their businesses, as well as how they may capitalise on the possibilities. Different firms in the BFSI industry, of which I am a part, are at various stages of researching these technologies.
The banking industry has consistently adapted the newest technological breakthroughs to reinvent how customers engage with them over several decades. ATMs were introduced by banks in the 1960s, followed by electronic, card- based payments in the 1970s. The popularity of 24/7 internet banking in the 2000s was followed by the growth of mobile-based "banking on the go" in the 2010s.
AI and automation can help financial institutions to increase revenues through increased personalisation of services to customers (and employees); lower costs through efficiencies generated by increased automation, lower error rates, and better resource utilisation; and uncover new and previously unrealised opportunities based on improved ability to process and generate insights from massive amounts of data.
Disruptive AI technologies, in general, have the potential to significantly improve banks' capacity to accomplish four important outcomes: better profitability, at-scale personalisation, differentiated omnichannel experiences, and quick innovation cycles. Banks that fail to integrate AI into their fundamental strategy and operations—what we call becoming "AI- first"—risk being overtaken by competitors and abandoned by their customers.
This risk is increased by four current trends:
● Rising customer expectations as adoption of digital banking increases
● Leading financial institutions' use of advanced AI technologies is steadily increasing.
● Digital ecosystems are disintegrating traditional financial services
● Technology giants are entering financial services as the next adjacency to their core business models
● Automation and robotics to improve processes in banking
While the notion of bank automation is appealing, CFOs must first understand what processes can be automated. According to McKinsey Global Institute research, 40 per cent of financial functions including cash distribution revenue management, and general operations may be totally automated. Furthermore, several financial institutions are investigating robotic process automation (RPA), a type of automation technology that may automate transactional processes at scale.
RPA is divided into four categories:
● Software streams that are highly tailored and will only function with specific sorts of operations.
● The long route, which includes web scraping.
● The second lane has a template and programmers who design the robot.
● Enterprise software that is reusable and scalable is in the fast lane.
Working to RPA's strengths is the key to reaping the greatest benefits. RPA enables duplicate jobs to be completed quickly and without mistake. Reporting, data input, invoice processing, and vendor payment are all examples of tasks. When using RPA, financial organisations should make educated judgments because it is not a full solution. It is vital to succeed to select the correct sort of jobs to automate. Chatbots are used in some of the most popular apps to react to simple and common enquiries or to automatically extract information from digital documents. However, the possibilities are limitless, especially as technology advances.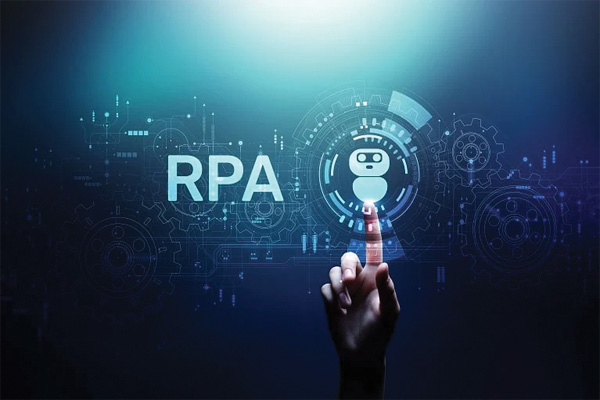 RPA handles many jobs across several applications, making it an excellent complement to workflow software since this type of capability can be integrated into processes.
Integrating RPA with workflow software to automate processes end-to-end is another approach to increase its capability with exponential returns. Workflow software supplements RPA technology by filling in the gaps where it falls short – complete process automation. By incorporating RPA capabilities into workflow software, financial organisations may automate whole workflows, such as customer service inquiries and loan approvals, to minimise human interaction where it is least needed. A consumer encounter with a chatbot, for example, might initiate a support ticket or application process in workflow software without the user visiting a physical site or tying up employees.
Human resources can then be redirected to duties that are more important to the organisation. The correct workflow software may be the difference between an efficient and customer-oriented financial services firm and one with antiquated procedures that will eventually put it at a competitive disadvantage.
RPA use-cases in the banking industry: So, here are several use-cases where RPA software products have shown to be beneficial in the banking sector:
● Providing beneficial customer service
There is a high frequency of client complaints that are repeated in character across customer care centres. It is a significant disadvantage since clients must wait for longer periods of time and, worse, information that was supplied to them during the conversation is delayed.
● RPA improves banking institutes' compilation procedure
Any financial institution must closely follow the laws and regulations in order to function properly. They must conduct a variety of tasks, including good communication with workers, proper monitoring of operations, reporting difficulties, and taking efforts to avoid money laundering.
● Automation allows efficient report automation
A critical component of completing a project is properly preparing its report. Furthermore, it must contain correct data with no space for error. To demonstrate their overall performance, banks must deliver an accurate report to all stakeholders.
● RPA quickly resolves account payable issues in the banking sector
Account payable is a straightforward yet critical process in banking and other financial systems. It entails gathering information from the seller, verifying it, and then processing for additional payment.
●  RPA detects fraud successfully
The introduction of new technologies has resulted in a huge rise in fraud detection. When this occurs, it becomes difficult for bank management to keep track of every transaction or fraud case.
The future of automation
As Leslie Wilcocks, professor of technology, work, and globalisation at the London School of Economics' department of management states:
●  "In the longer term, RPA means people will have more interesting work. For 130 years we've been making jobs uninteresting and deskilled. The evidence is that it's not
whole jobs that will be lost but parts of jobs, and you can reassemble work into different types of jobs. It will be disruptive, but organizations should be able to absorb that level of change. The relationship between technology and people has to change in the future for the better, and I think RPA is one of the great tools to enable that change."
Also Read | RPA automating banking processes
● RPA has resulted in considerable improvements in the banking sector's services. Furthermore, it makes them very competitive in the financing sector, allowing them to endure enormous pressure. As a result, the banking industry is ready to alter its approach to fulfilling the requirements of clients.
●  It will be an expensive investment at first. However, with the passage of time, it will provide enormous value to the financial company, allowing banking institutions to earn high ROI in a matter of months. So, the moment has come to take the centre stage in order to successfully choose smart financial procedures.
●  As per a McKinsey report, during the next several years, more than one-fourth of banking operations will be automated in order to streamline banking (and other financial) services. Furthermore, banking RPA software will create $900 million in commercial income by 2022.
Conclusion:
Banking automation has come a long way over the years. Before digital systems and the internet, banks had to manually create and handle their accounting and loan transaction processes. Banking automation now enables a more effective procedure for loan processing, performing banking obligations such as internet access, and handling inter-bank transactions. Automation reduces the amount of time a representative must spend on operations that do not require his or her direct involvement, hence lowering expenses. Employees are free to undertake other duties inside the organisation, which improves output.
Despite the benefits, even IT pros may find banking automation tough. Banks may employ technology to automate their operations and increase efficiency without complicating procedures that require compliance.
Various financial organisations are attempting to deploy more effective automated technologies in order to differentiate themselves from their competition. Businesses are working hard to exceed their consumers' expectations by providing a superb user experience, especially in these times of increasing market pressure and lower borrowing rates.

Elets The Banking and Finance Post Magazine has carved out a niche for itself in the crowded market with exclusive & unique content. Get in-depth insights on trend-setting innovations & transformation in the BFSI sector. Best offers for Print + Digital issues! Subscribe here➔ www.eletsonline.com/subscription/