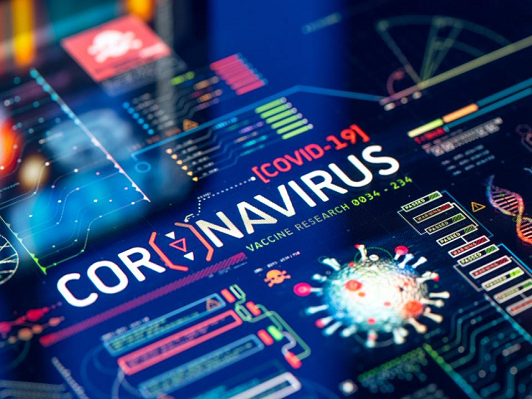 How will investments in Digital Technologies bear fruits for Banks
There is a fresh wave of disruption post COVID-19. Banks and financial institutions are adapting digital transformation at a blazing pace, this is a good and a progressive sign for us as this opens doors to the much awaited advancements in the financial sector. Lets just say – now the digital revolution has truly begun.

The COVID-19 crisis has triggered customers to adopt digital interaction across segments. Nowadays branch loving customers are also using digital platforms to interact with their banks or NBFCs (Non-Banking Financial Companies) – this routine may become a trend in the future. 
The current need in the industry is for a system that will integrate external customer-facing digital channels into the internal backend system. More and more customer interactions will happen on screen than in person. There is a horizontal length of scope for all service providers in the space of cyber-security, artificial intelligence, robotic process automation. Besides this there are innumerable functions in a bank that can be easily automated and streamlined like payouts automation, underwriting, pan digitization that can prove to be a great operational cost saver for banks. 
Digital technologies are a vital lifeline for financial services providers
In a post-COVID-19 world, it will be difficult for financial institutions to survive without digital technologies. Moreover, due to competition from FinTech players, traditional banks have identified the need to use technology to remain in the race. Digital transformation in the banking sector is not only about home banking and digital payments, but it also impacts several other areas of banking business, such as the financial transactions, branch management, data security and the increasingly personalized user experience.
Pretty much like what UPI did to payment, OCEN is going to be the next big wave in the digital lending space. Not only will it change the customer preference of the channel of getting loans, it will also open a whole new space for lenders. It will make it possible for lenders to address the needs of customer segments that were unaddressable till now. And, that too in a very cost efficient way.
Financial industry will need to respond to social changes brought about by the pandemic, such as how customers select products, channel preferences and banks for their financial requirements. This type of change may push the financial services firms to shift their focus away from transactions to value-added services. So far most banks and NBFCs have marketed products to a broader demographic. But now they will need to collect data on the individual customer to be able to deliver tailor-made, personalized products and offerings. National Business Research Institute survey discovered that 32% of financial services professionals were actively using AI technologies like recommendation engines, predictive analytics, and voice recognition for personalized offers and communication.  
How will digital technology drive value for banks
The investment in tech and innovation has paid off remarkably well to many companies who have done it right. Most valuable companies in the world, including Apple, Amazon and Microsoft, are platform-based.  
Banks are investing in new technologies to make transactions and cash management simpler, faster and more efficient for customers. As a result, banks are seeing incredible growth in business. For example, AI and Open APIs are driving value to financial services firms by improving efficiencies and creating new revenue opportunities.
The World Retail Banking Report 2020 suggests that platform-based banks can achieve 2X operating profits, higher market values, improved efficiency and steady growth. Financial players that have implemented an API-enabled platform are offering digital services at scale at the same time when traditional banks are experiencing operational and bank closure challenges.
The Economist Intelligence Unit in association with Temenos surveyed more than 300 banking business professionals across retail, commercial and private banks, considering the COVID-19 crisis. The research suggests that the following trends will shape the banking industry.
Cloud and Software as a Service: 84% of respondents believe that Cloud and Software as a Service (Saas) technology will play a vital role in digital transformation in banking. Cloud technology offers resilience, scalability and security, and involves low infrastructure costs. It is one of the top three technology investment priorities for banks. Cloud and SaaS have enabled banks to operate with greater agility and speed.
Artificial intelligence: 77% of bankers believe that AI or artificial intelligence will have a significant impact on banking transformation. AI is believed to be applicable to a wide range of financial services. It is being or can be used to offer personalized customer experience, support new businesses, and strengthen the portfolio management of private banks. Moreover, financial institutions are deploying AI in fraud detection and back-office operations. Developing an AI platform is the second technology investment priority, after cybersecurity, for bank executives globally.
Technology in customer service
Customer self-service is a significant component of customer experience in the financial industry. The number of people using smartphones to access financial services is rapidly increasing. Now mobile banking apps are more of a necessity than a value-added service.
Platform-based banks and NBFCs receive loads of data from the internet of things (IoT). The data points can be used to provide a seamless experience to customers. Banks can analyze customers' financial behavior to offer personalized products for them. Machine learning algorithms can be implemented to analyze big data, so that employees can focus more on customer experience.   
In Buzz Digital Disruptive Technologies by ACT21 Software
ACT21 Software is leading the way by developing boutique Banking and Financial solutions to augment efficiency in processes and enhance user experience. Since 8 years we have been harnessing the power of advanced computing, hyper-automation, cloud, analytics, and emerging technologies to deliver incredible value through our champion solutions like Intelligent Decision Automation, Disruptive Compensation Automation, and Advanced Auto-Machine Learning. 
Our clients include the top banks & NBFC in India like – Kotak Mahindra Bank, Bajaj Finserv, ICICI Prudential, HDFC Ltd., SBI Life, and more.
Our BFSI and NBFC Exclusive Solutions
Hyperform – Disruptive Incentive Compensation Automation Solution
After extensive market research we gauged that there is a dire need for financial institutions to effectively administer, calculate, analyze and report incentive compensation programs to reduce audit delays, potential errors and overpayments to employees, business partners, collection agents and more. 
By implementing Hyperform, banking and financial institutions can reduce their TAT for payment disbursements by up to 87% and achieve 99.99% accuracy in payment computation. 
Hyperform Features:
Workflows for System-driven Approvals

Seamless Implementation

Powerful Modeling Platform

Achieve smooth compensation adjustments
Incentive payouts are a big pain area in the banking and financial world. All the third-party agents and employees prioritize working for the brand that pays them the right incentive, on time and ensures transparency in payments. Audit requirements are essential to be met and all of this gets hampered when incentive payouts are managed manually. This way they not only lose the trust of their stakeholders but also fail to scale their business. A client once said – " Our business has literally stopped, we need an incentive solution immediately" 
We are already experiencing a huge surge in demand for this solution. And we have served the biggest banks and NBFCs in India so now our goal is to establish our foot in the Indian financial arena, with all major banks and NBFCs and then focus on Middle Eastern and Australian markets. 
Underwriter360 – Intelligent Decision Automation Solution
At ACT21 Software we understand that managing complex, scalable and multiphase lending processes requires excelling in operations hence we created a customised solution using ACTICO's platform. 
With Underwriter360 organizations can effectively discover, govern and manage repeatable business rules, minimize risk and streamline operations to enhance real-time decision-making processes and augment business agility.
Underwriter360 Features
It is a unified 'zero-code' platform that couples conventional business rules management with the host of integration & transformation capabilities.

Proven ability to handle large volumes of data and build reliable, robust and scalable applications.

It also supports horizontal scaling for cost-effective scaling, high-availability and failover.

Assigns eligibility of loan based on fixed obligation to income ratio (FOIR). It also takes into account if all the EMI's paid by the customer have breached/not-breached the due date as per the CIBIL report

Pre-Integrated Third-Party Services (CIBIL, KARZA, DIGIO, Perfios, Hunter)

Automatic system generated loan agreements to further speeden up the process of disbursement
Ride the Next-Wave of Disruption with Driverless AI
The next wave of Artificial Intelligence in Banking and Financial Industry is here and it is ruled by the transparency and explainability of AI led decisions. It is now time for banks to take a leap from traditional 'black-box' ML modeling approach – that gave little if any discernible insights into AI decisions and adopt explainable and scalable AI. 
ACT21 Software brings cutting-edge innovation to the banking and financial industry by providing reasoning and transparency into AI lead decisions. In partnership with H2O.ai we present to you an award-winning Automatic Machine Learning (AutoML) platform – Driverless AI.
DAI Features
Using DAI you can deliver automatic feature engineering, model validation, model tuning, model selection and deployment, machine learning interpretability, bring your own recipe, time-series and automatic pipeline generation for model scoring,

It also provides companies with an extensible customizable data science platform that addresses the needs of a variety of use cases for banking and financial institutions. 

DAI enables banks and financial institutions to provide customised, frictionless customer experiences, automate processes and drive customer profitability and loyalty. 
Replacing archaic methods and harnessing cognitive technology with explainable artificial intelligence will give banks an edge to meet the competition posed by FinTech companies and increasing cyber-threats.
Article by:
Pankaj Gupta, CEO, ACT21 Software Pvt. Ltd.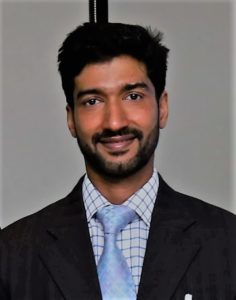 Pankaj is a technology evangelist and has the experience of implementing revolutionary Artificial Intelligence and Machine Learning solutions in the FinTech world.
He has 20 years of work experience with world-renowned banks. He is extremely tech-savvy and visualizes the transformations in the world with the help of technology. People refer to him as a 'techno-functional' guy – which interestingly translates to – having rich knowledge and experience of formulating and deploying emerging technologies and ensuring a higher level of customer satisfaction.
The forte of his work at ACT21 is extensive as he has been instrumental in providing solutions at functional, technical & strategic level to many banking and financial giants across the globe. He has  been keen on applying technological solutions to curb real-world business problems.
His core competencies include – Program Management, Retail & Credit Lending – Origination, Management, Delinquency Management, Credit Risk Rating Solutions, Financial Accounting, Decision Management Solutions.

Elets The Banking and Finance Post Magazine has carved out a niche for itself in the crowded market with exclusive & unique content. Get in-depth insights on trend-setting innovations & transformation in the BFSI sector. Best offers for Print + Digital issues! Subscribe here➔ www.eletsonline.com/subscription/