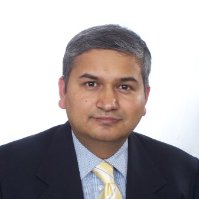 FICO has pioneered the development and application of critical technologies behind decision management. These include predictive analytics, business rules management and optimisation, says Vishal Goyal, Country Manager, South Asia, FICO, in conversation with Rashi Aditi Ghosh of Elets News Network (ENN).
Give us an overview of your products and services.
FICO creates analytic software and decision management solutions that are used across multiple industries, but especially in banking and financial services.These innovations help companies to make faster, better and more profitable decisions in areas such as credit risk assessment, fraud, real-time marketing and process optimisation. Often these decisions require the use of clever analytics and machine learning to meet the needs of very dynamic markets, incredibly complex computation or external rules such as strict government regulations.

Many of FICO's products have been adopted widely across industries. One such example is the FICO® Score, the standard measure of consumer credit risk in the US. The FICO® Score helps lenders make accurate, reliable and fast credit risk decisions across the customer lifecycle. The credit risk score rank-orders consumers by how likely they are to pay their credit obligations as agreed. For consumers, the FICO Score has made credit more widely available, not just in the United States but around the world as its adoption takes hold in other markets.
FICO has pioneered the development and application of critical technologies behind decision management. These include predictive analytics, business rules management and optimisation. Businesses use these technologies to help improve the precision, consistency and agility of their complex, high–volume decisions. FICO solutions leverage open-source standards and cloud computing to maximize flexibility, speed deployment and reduce costs.
Recently, FICO launched credit scoring solutions in India, where according to the World Bank, nearly half of India's adult population are unbanked or underbanked. These new scores, FICO Score and FICO Score X Data for India(based on alternative data), will give lenders greater flexibility and precision in their risk assessment of consumers, as well as help them safely and responsibly extend credit to millions of more people.
The FICO® Score for India, can be applied to data from any one of the major credit bureaus and brings proven technology to the task of assessing Indian consumers with traditional credit data. While the FICO® Score X Data India, developed in partnership with Lenddo, evaluates alternative data such as that from a consumer's digital footprint (web or mobile device) to produce a score for consumers who don't have enough traditional data on file with one of the Indian credit bureaus to produce a FICO® Score for India.
This new score innovation in India highlights the momentum of the FICO Financial Inclusion Initiative which aims to address the unique needs and regulatory environment in each country to expand financial inclusion globally.  FICO is currently engaged in similar efforts in the U.S., Mexico, Russia, China, Philippines, and additional countries around the world.
A recently released report has predicted that AI is likely to pump $957 Billion into Indian Economy. What prospects do you see in this regard?
There is no doubt artificial intelligence applications exploded last year in terms of the attention they received from the media, analysts and the public.
Our Chief Technology Officer, Scott Zoldi recently said, "I think that we are just at the beginning of the golden age of analytics, in which the value and contributions of AI, machine learning and deep learning will only grow as we accept and incorporate these tools into our businesses."
"We must view AI (including buzz terms du jour like machine learning and deep learning) with a healthy amount of skepticism, and avoid putting blind trust in every claim we hear. Proper model development and governance is a must, and we should watch out for companies purporting to re-invent AI. It's not the technology solution for every problem, and it can be easy for companies to misuse the algorithms that drive artificial intelligence due to inexperience, or the race to be on the hype cycle.We should also be wary of irresponsible use of AI. It won't be the algorithm that harms you or your business, it will be the inexperienced that try to apply artificial intelligence."
So that's a long way of saying that the value of AI to the India economy is based on the way it is defined. However, FICO is obviously bullish about the growth in application we see on the horizon.
Ensuring safeguards against rising menace of the data breach is of prime importance in the BFSI industry. What help does FICO offer in this area?
Consumers may enjoy the convenience of electronic banking, e-commerce and ATMs, but as the volume of financial transactions on computer networks increases, so does the risk that financial and personal data will be compromised.
Banks in India are keenly aware of the threat posed by the increasingly connected business landscape. FSI card portfolios are more vulnerable when customer data is collected by so many entities. The rapid growth of mobile-first consumers in India is also seen as a key factor as the volume of mobile threats increases.
One of the new analytic techniques that are gaining favour as the fraud environment shifts to data breaches and identity theft, is identifying the common point of purchase for compromised cards. This is achieved by using analytics to analyse past transactions to find common retailers and flag them for further identification. FICO's Card Compromise Manager helps the BFSI industry to work out where the likely breach is, avoid an excessive block and reissue costs and reduce the mountain of false positives teams often face in this scenario.
FICO is also focused on stopping the initial breach.  FICO is harnessing its heritage in 30 years of fraud analytics and applying it to examine network traffic. By using analytics you can identify out-of-pattern behavior and flag it for investigation. FICO's Cybersecurity solution allows companies to identify issues in minutes, rather than discovering a breach days, weeks or months later. The company has also developed an Enterprise Security Score that can help to identify how well an organisation is protected by analyzing their network for weaknesses. This is a burgeoning area, where companies are now scoring businesses they are looking to work or currently work with to reduce the chance they will be affected by a data breach.
Big Data analytics is a segment that is waiting to get explored in India. What growth prospects do you see of this segment in years to come?
Everyone's definition of Big Data is different. What's probably a more useful way of thinking about it is 'right-sized' data. You only need to apply analytics to the portion of data that is going to affect the problem you are trying to solve.
For example, FICO's Falcon Fraud Manager can be described as one of the longest-running successful big data projects. However, it only looks at the transaction data for the customers of the bank that installed it.
Falcon started in 1992 with the first real-time analysis of credit card transactions and over the next 30 years has grown to protect around 2/3 of all credit card transactions on earth.
FICO believes that as India digitises its government and businesses the opportunity for analytics will grow. The growth of the middle-class will grow the number of online consumers and therefore the amount of data that companies can build businesses on.
How was the year 2017 for your brand? What are your future plans?
2017 has been a great year for FICO, we have launched numerous new products and services in the India such as the above-mentioned credit scores. India continues to be one of the company's best growth markets globally.
Looking ahead, FICO is keen to build awareness in India for its anti-money laundering platform, one which we believe could become the biggest in the country. We also continue to showcase our advanced analytics solutions like optimisation to the industry. We believe there is also great interest in decision management and application fraud solutions.


Elets The Banking and Finance Post Magazine has carved out a niche for itself in the crowded market with exclusive & unique content. Get in-depth insights on trend-setting innovations & transformation in the BFSI sector. Best offers for Print + Digital issues! Subscribe here➔ www.eletsonline.com/subscription/